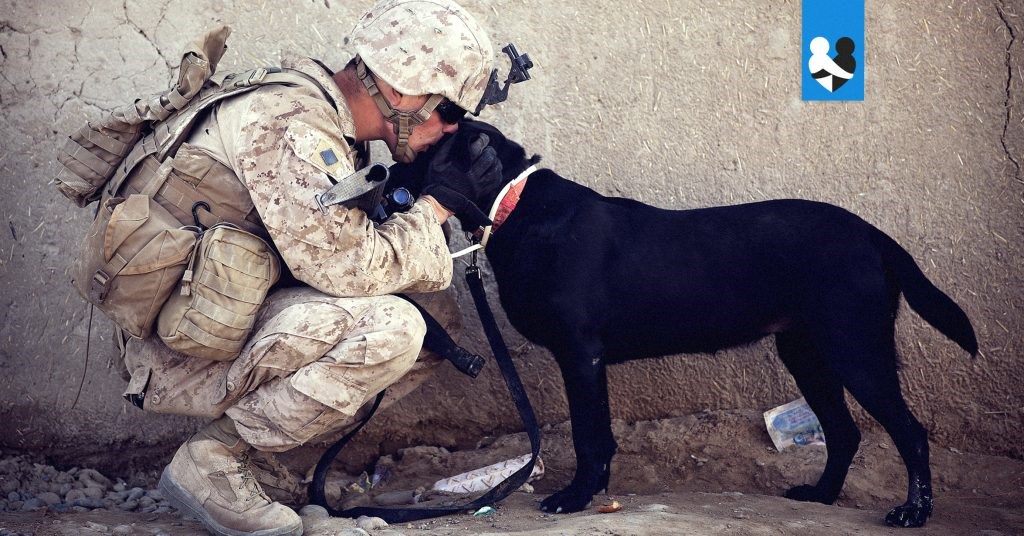 So, it's Mental Health Awareness Week and we thought it would be a good time to write something on the topic. At Neighbourly we interact with a number of mental health charities and projects but the one that jumped to the front of my mind was Forward Assist. A great charity doing great things, and one that is very relevant to this week.
--
It's a big thing, the way we think and interact with mental health. With a strong degree of confidence I would say that we all know somebody who is suffering or has suffered from mental health issues in the past. I want to talk more specifically though; a couple of months ago I wrote an article called "5 Reasons Helping Others Helps You", which is where this all began. During the time I spent reading and researching for that post I realised just how important communities and volunteering can be to people tackling mental health problems, which got me thinking about Forward Assist.
Forward Assist is a veteran support charity that provide advice, information, guidance, projects and opportunities to former servicemen and women experiencing difficulties in adjusting to civilian life. They help a huge number of people experiencing mental health issues like PTSD (Post Traumatic Stress Syndrome) and help set up projects and volunteering events to connect veterans with each other, helping them to avoid social isolation. At first, seeing the importance of this may seem hazy but as I started to dig a little deeper, a few things became clear. So I'd like to talk more about the people who are affected and uncover why it's not a topic that is recognised and discussed more openly throughout our society.
Let's start with the numbers. There are 5 Million Veterans and 20,000 Personnel discharged from the Armed Forces each year, that's not a small number by anyone's standards. Surprisingly, when they leave the Forces, their medical responsibility is handed over to entirely to the NHS. Whilst our NHS staff clearly do amazing work under pressure from all areas, having to care for the particular needs of ex-soldiers and personnel can't be an easy task. For the individual, losing the regular contact with medics and colleagues that have a deep understanding of military life and the difference in civilian and military culture, the types of encounters soldiers experience and the ongoing level of support they may need can be a wrench.
The next thing that took me a little by surprise - only 0.1% of service personnel are identified as having a mental health issue. Although this still counts for 5,000 people - a number not to be ignored - it still seemed pretty low, given other reports and stories I was coming across. After looking into it further, I discovered that the majority of issues develop in the months after being discharged. Mental health is most often affected during the adjustment period, as many veterans find it difficult to slot easily back into civilian life and this can lead to stress, anxiety and disorientation. All too often, veterans will experience social isolation and loneliness, and in some cases this can develop into aggression, drug and/or alcohol dependency and even homelessness.
Another fact I learned through this process is that younger veterans face a greater risk of suicide within the first two years of leaving the armed forces. This is frightening information, and it hits home that specialist support is really needed to help veterans recover from their experiences. This is why organisations like Forward Assist are so important. Without charities like this stepping in and offering transition and ongoing support, ex-servicemen and women would have considerably less chance of successfully reintegrating and addressing any mental health problems they might face. Social isolation is the number one facilitator in the development of mental health issues and connecting with others through volunteer projects, activities or various other opportunities provided by organisations like Forward Assist are crucial to combating this.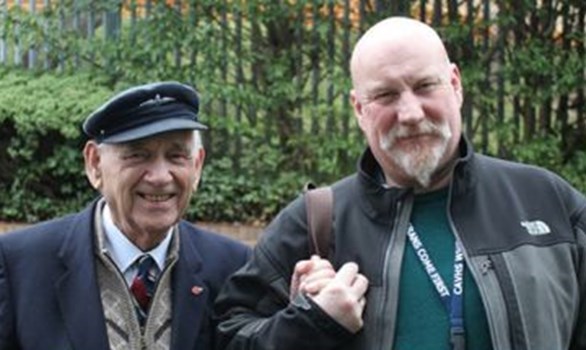 --
We're all people shaped by our own experiences, and I think it's important to remember that every one of us can be fragile when exposed to difficult or traumatic situations. This should be recognised, and we say thanks to the likes of Forward Assist and other great organisations out there supporting these amazing people. Without you, where would we even start?
- Matt