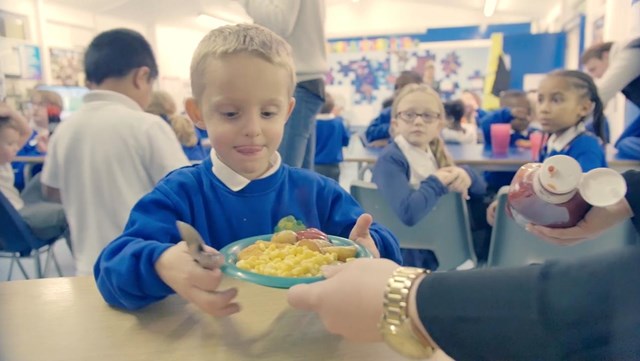 In the UK, 1.3 million children receive free school meals during term time. That's just over 1 in every 10 children attending school in the UK.
However, when it comes to school holidays, our latest community survey indicated that around 40% of small charities provide holiday hunger relief to children and their families, with the average charity supporting around 85 children per week during the summer break.
On the Neighbourly site alone, that adds up to around 5,600 charities supporting nearly half a million children every week.
Despite the government now pledging to support those in receipt of school meals during the summer with meal vouchers, it's clear that there are still large gaps in our current system whereby many more children in need are being missed, and food is only one part of it.
Holiday Heroes
Here at Neighbourly, we know that some of the biggest community heroes are small charities and their hardworking volunteers that support these children by running essential school holiday programmes in the most deprived areas of the UK.
Often providing an easy-to-access service that's tailored to the needs of their local communities - these charities are not only feeding children in need but providing activities and learning opportunities that parents and caregivers may be struggling to provide - taking a holistic view of community need by helping to support children's and parent's wider well-being.
To celebrate the charities supporting millions of children this summer, we've showcased three of these organisations to demonstrate the incredible impact they can have and why supporting them is essential.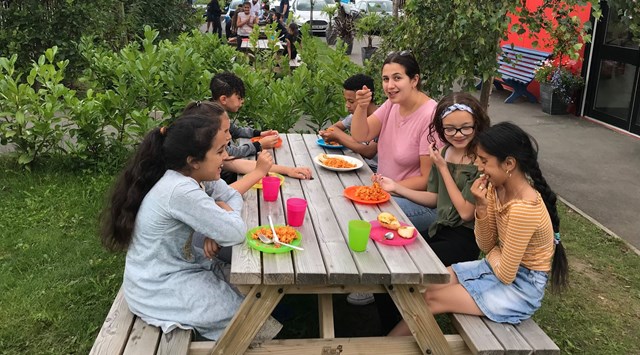 CATCH and its volunteers are an inspiring team, whose work comprises so many incredible projects it's hard to keep up. Based in Leeds, CATCH was set up by volunteers to improve their local area in Harehills - particularly by providing a safe space for the children and young people living there.
Over the years CATCH has expanded hugely, now providing a community space, youth club, community farm, cafe and more. Throughout lockdown it has continued to engage and support young people in the local area, getting them involved and leading the way in everything from gardening and farming to helping at the food hub. Some have even been helping restore and convert an old bus that's being transformed into a portable food bank for the local area.
Based in a deprived area, holiday hunger is something the charity is not unfamiliar with. In fact, they have estimated that around 70% of the young people they work with are affected.
The additional holiday programmes they run to help keep these children and teens fuelled is therefore naturally intertwined with their day-to-day activities. And with so many wonderful young people volunteering, working hard, learning essential skills and having plenty of fun along the way, it's easy to see how being well fed is absolutely essential.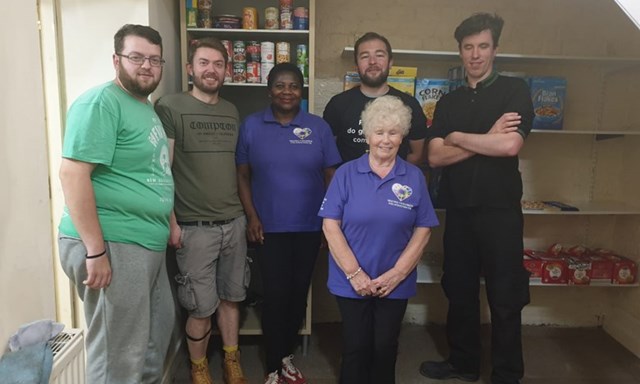 For families struggling to afford to feed their children healthy, nutritious and filling meals in the school holidays, other essentials such as school uniforms, school trips and family outings can also be out of reach.
Ibijoke Foundation in Liverpool recognises the importance of ensuring that no kids miss out - not only with the food they need to grow and thrive but also on the experiences that enhance skills such as team building and practical learning beyond textbooks.
As well as providing healthy food and cooked meals, Ibijoke Children's Centre also also runs its own weekly activities and bi-annual outings, plus extra education support such as homework clubs and maths tutoring.
For Ibijoke Foundation and the children and families it supports, having access to good food on a regular basis is fuel for the many things needed to build a more equal society for all.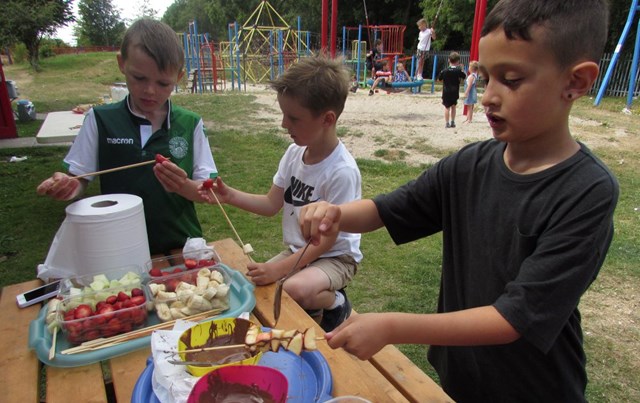 Venchie is a non-profit community group that aims to help children in the local community of Craigmillar in Edinburgh at their own dedicated centre.
At Venchie, a team of volunteers run everything from breakfast clubs - picking 30 children from their homes and via the centre where they're well fed and then dropped at school - to activities such as after school club and drama club. Their own in-house adventure playground makes them a popular place for children in the area to spend their time during their school holiday programmes too.
Keen to make sure no child has missed out on good food during the lockdown, Venchie came up with a unique solution to getting balanced meals into the community - via mini bus.
So, since March, they've been driving the Venchie mini bus full of supplies to local spots for families to collect a packed lunch along with some fresh fruit and veg.
Funding Holiday Hunger Programmes
As with many school summer programmes run by volunteers in our local communities, the pandemic has made it especially difficult to reach children needing the most help.
Not all children and young people have regular internet access or access to smartphones that enable them to take part in virtual events or support sessions, and many community groups lack the funds and resources to make their summer programmes safe enough to invite children along in person.
Given the resources available and strain on small charities, it's incredible seeing organisations continue to do all they can to support children - even if it's as simple as a weekly food parcel.
Charities like these exist all over the UK and Ireland and regular donations and funding are essential to help keep their services running. That's one of the reasons why we set up the Neighbourly Foundation and Community Fund - to make it easier to contribute directly to those looking after the health and happiness of the whole community.
We're also calling for businesses to donate a range of other products to benefit children and families this summer – including arts materials, puzzles, games or practical sports equipment.
In our recent survey of more than 1,000 community causes (including food banks, homelessness charities and community centres), 66% said they would benefit from children's arts, craft and learning materials, with 58% saying the same for children's toys and games, and 77% for kitchen and cooking items.
By donating other items to support the wider wellbeing of children and families, businesses can help struggling communities to get the sustenance and support they so urgently need.