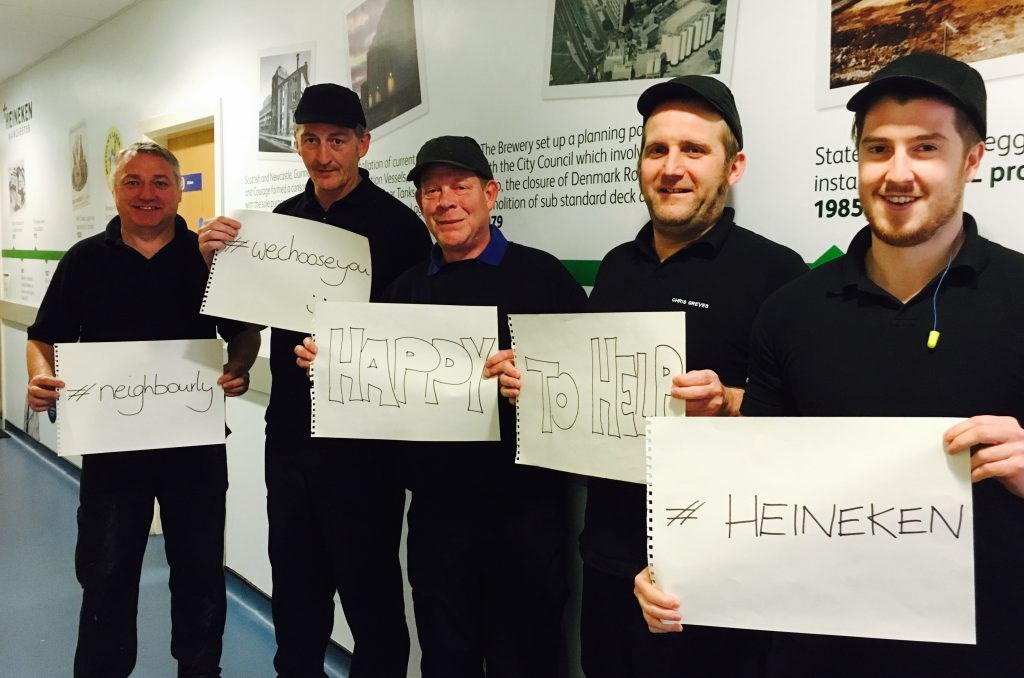 We're delighted to be working with
HEINEKEN
and the wonderful teams at their UK breweries on their latest community programme. It's another inspiring example of a business that's truly getting neighbourly – getting local staff involved and making a real difference in the communities where they live and work.
Back in April, the programme invited charities in the areas surrounding their offices and breweries to submit a project with ideas on how HEINEKEN could help. Today they announced the
58 local causes
that they'll be supporting, selected by the votes of colleagues at the local offices, breweries and cideries.
In the Tadcaster area, support has been offered to projects that are helping to re-connect the area after the devastating winter flooding. One of these is the
Tadcaster Flood Action Group
who are working to prepare and prevent the town against flooding and improve resilience if it does happen. Despite amazing support since the Boxing Day floods to repair destroyed homes and businesses, the group have an ongoing need for simple equipment – wheel barrows, sandbag trucks and storage facilities. These are all vital in helping the community with flood protection. The group also plan to purchase flower planters to brighten up affected areas.
Further north in Edinburgh,
Changing Faces Scotland
will be supported with a share of the funding. They've recently opened up a centre in the city, hoping to increase awareness of their cause – helping those with a disfigurement to find a way to live the life they want. Take a look at their upcoming
fundraising events
to see if you can hep out. Nearby, the team at the Caledonian Brewery have chosen the
Saltyard Community Café
as one of their final 6. The café caters to hundreds of people in the area, many who find themselves marginalized, including those in assisted living and with physical or mental health issues. As well as serving coffees and light lunches, the café offers a suspended coffee and soup scheme for people who can't otherwise afford. We especially love that they source their bread from a group that work with people with physical and learning limitations and give any leftover bread to the school next door to be toasted for their Breakfast Club.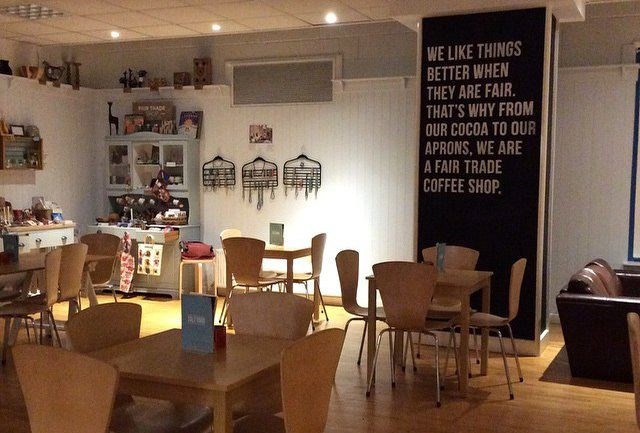 The Saltyard Cafe
In London, part of the funding will be given to 
The Crash Pad
that supports young people who are homeless, in crisis and at risk. It's a shelter that provides a friendly, family-orientated place where young people – many who don't have any kind of parental or family support – can rest and feel safe. They're given a bed, food, access to hot water and a bathroom, somewhere to wash and dry clothes and someone to listen to them throughout their stay. It's such a worthwhile project that provides positive futures and a pathway back into the community.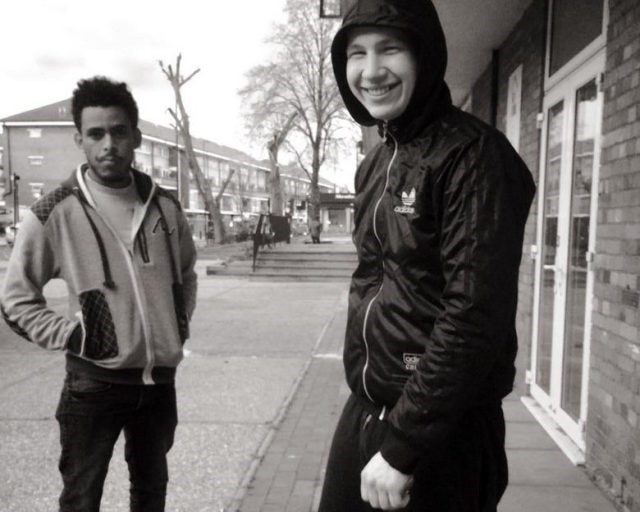 The Crash Pad
Over in Herefordshire, the
Tupsley Whitehouse Project
is run by a group of local residents that have acquired a 50-year-old pub, and are renovating it to be used as a community centre. It needs a complete overhaul, including electrics, plumbing and decoration from top to bottom. It's hoped that one day it will be used for classes, community gatherings, tea afternoons and the like. It has a huge amount of local support, particularly among the elderly who are embracing much of the volunteer work themselves.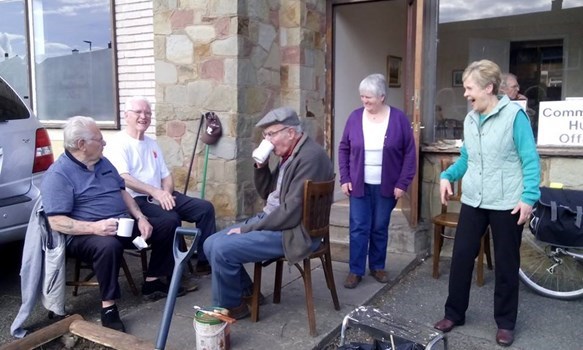 Tupsley Whitehouse Project
Another of HEINEKEN's brewery locations, Manchester, now has the most rough sleepers and homeless people anywhere outside of London. The
Cornerstone "Safe Haven" Night Shelter Pod project
gives homeless people in the city a safe, warm bed over the winter months and support to move on to more permanent accommodation. The project all started with the gift of some 'bunkabins' given by a local construction company. The units were reconditioned into comfortable pods and based on the Cornerstone campus to allow the organisers to open an emergency night shelter. Andy, who was helped by the project said 'I hate to think where I would have been if it weren't for Cornerstones. I am a different man to when I first came here. I was homeless and no one else would help me. They gave me a bed and helped me find a more permanent place after only 3 weeks'.
At Neighbourly we're so touched by stories like these that we read on the site every day. And we're so happy to see these
58 projects
benefiting from a little neighbourly-ness to help them keep doing their amazing, tireless and often unnoticed work. In the coming months we hope to see local people pitch in, find a cause which they might personally support and get behind it alongside the HEINEKEN teams.
The successful projects can all be found
here
. Congratulations! We look forward to seeing and hearing how you all get on.
- Jane