Food Route is a collaborative project led by neighbourly.com, FareShare SW and Incredible Edible Bristol, alongside many partners, that aims to use technology to take food that is to be sent to landfill and match it to community groups, charities and not for profit organisations to ensure it is eaten.
We are all aware that food waste is a huge problem and that at the same time there are people going hungry and food banks being used more and more as austerity continues across the country.
We aim to ensure that the waste from our market partners goes directly to those in need, or to those who can use it to make something that might help them to create small enterprise. If food cannot be matched with those who might eat it immediately, it can be offered to community groups to preserve, make into soup or freeze for later use. If that is not possible there may be farmers who can use the food for animal feed or, as a last resort, waste vegetables can be sent to allotment societies or community gardens for composting. We will ensure waste coffee grounds are offered to growers for composting and start really cutting the quantity of edible food that is going to landfill and releasing carbon into the atmosphere.

To get to this point has taken months of planning and decision making around how we might use Bristol's year as European Green Capital to bring food waste into conversation and to start to look at working towards stopping the huge quantities of food that are wasted before they are inedible and look to finding a way of using that food to help people in need. Through many hours of conversation it was decided that the neighbourly.com platform was an ideal starting place and that working with FareShare SW who already deal with waste food in various ways, would mean that there was not only an understanding of the problem but also a transparent way of beginning to deal with it. Incredible Edible Bristol bring their community groups and work to the team, meaning the group are able to confidently and efficiently deal with all aspects of the project.
Throughout 2015 the project will firstly have a pilot run during March and April and will then fully go live shortly after this. If you are a food producer and would like to see any waste you have used by communities please do get in touch, and likewise for all community groups and charitable organisations who might use the food that is going to be wasted. We can't promise to solve the food waste issue over night but if we can begin to reroute food to those in need whilst be aware of and working with industry partners who are also working to alleviate food waste, we hope between us all that we can make a difference.
If you want to hear more about getting involved, please email foodroute@neighbourly.com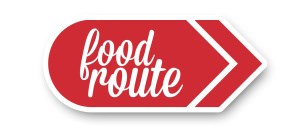 ---
- Sara Venn, Incredible Edible Bristol