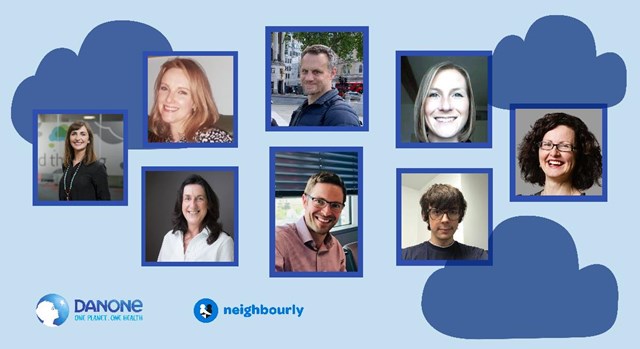 Many who've worked in an office environment will be familiar with the concept of the 'Team Building Day'. For Neighbourly's partners, this is often the perfect opportunity for team volunteering. From revamping community centres to team litter picks, volunteering brings teams together in new ways, to build relationships and have a positive impact on the communities around them.
Yet with the Covid-19 pandemic continuing to keep teams separated and working from home, these kinds of activities just cannot be done in the same way.
Despite this, for Danone UK and Ireland, who switched to virtual volunteering earlier this year, teams have been coming together remotely to share their skills with the local causes that mean the most to them - right the way across the country.
Keen to inspire more people to get involved with volunteering remotely, we caught up with three Danone teams who've already tried it - along with the charities and community groups they helped.
The Melissus Project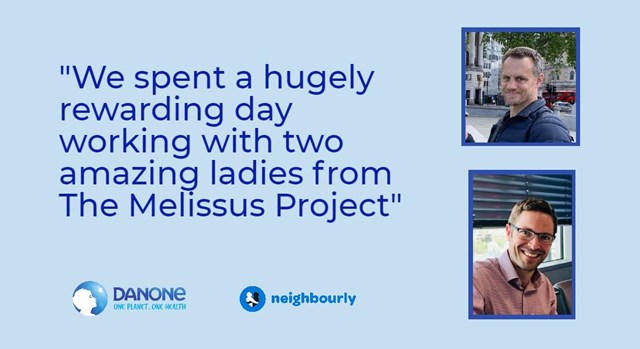 Over in London, Danone's Corporate Affairs Director Matt Elder and Head of Social Innovation & Sustainability Chris Hillman signed up to volunteer with The Melissus Project - a Manchester-based community interest company that supports people with housing issues and complex needs.
"We spent a hugely rewarding day working with two amazing ladies, Sandra and Amanda, from The Melissus Project.", they told us.
"The charity compassionately supports vulnerable individuals in Manchester and creates safe spaces run by a dedicated team who care about improving the outcomes for people with very few resources.
"They provide food and an opportunity to talk and get involved in programmes that build confidence, improve self esteem and develop practical skills to help individuals move from the pavement to paid work."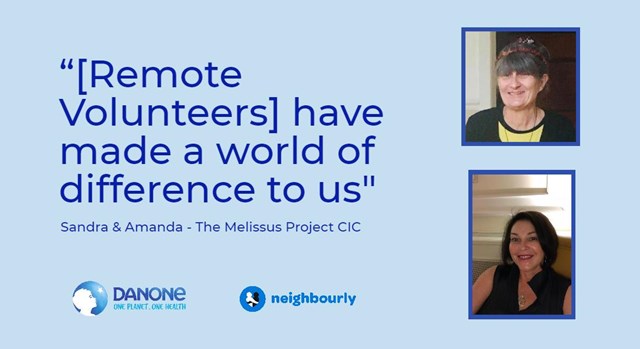 Sandra and Amanda have backgrounds in Social Care and Nursing and were looking for help to tell their story to help them secure additional funding to help more people.
Matt added: "All we had to do was listen to their passionate story and create a presentation for them. What is a regular task for us - creating slides - is not for them and they were very grateful for our support."
And an incredible impact they had too, as Sandra and Amanda explained: "Vulnerable people can feel dehumanized and invisible. We learned from experience that a little time to listen can make a big difference.
"What a wonderful experience collaborating with Matt and Chris has been. To see them in action working their magic whilst following our discussion was joyous. They have made a world of difference to us."
Cork ARC Cancer Support House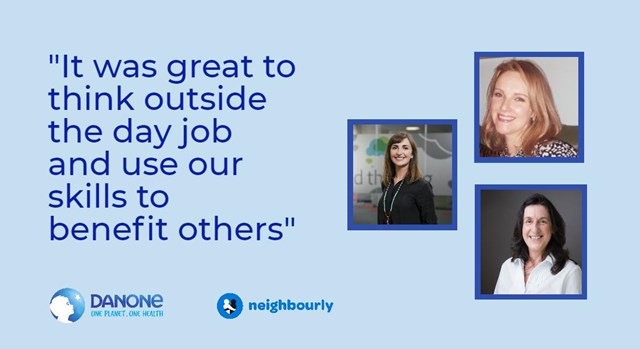 From Danone's Dublin office, Director of Corporate Affairs Ireland Claire MacEvilly, Senior Regulatory Affairs Manager Aileen Connolly, and Social Innovation & Sustainability Team's Cáit Lynch all teamed up to volunteer at Cork ARC cancer support house.
Cáit explained: "Cork ARC is a wonderful charity that provides a range of services and support to cancer patients and their families. All of their services are free of charge and rely mostly on donations and fundraising to keep running. Unfortunately, due to Covid restrictions, Cork ARC had to cancel most of their fundraising activities this year, so our team spent a day developing a proposal for various 'lockdown friendly' fundraising campaigns."
"It was such a worthwhile experience", Aileen added. "It was very sobering to think of the challenges charities face in terms of funding, especially now. The work Cork ARC does is inspiring. I hope they found our contributions on the day worthwhile and something they can use going forward. Thanks so much to Danone also for allowing us the time to do such valuable work."
Claire agreed: "It was great to think outside the day job, use skills to benefit others and work with my colleagues, while having a laugh."
.
Check out some of Cork ARC's fundraising campaigning via their Facebook page here.
More Trees for Bath and North East Somerset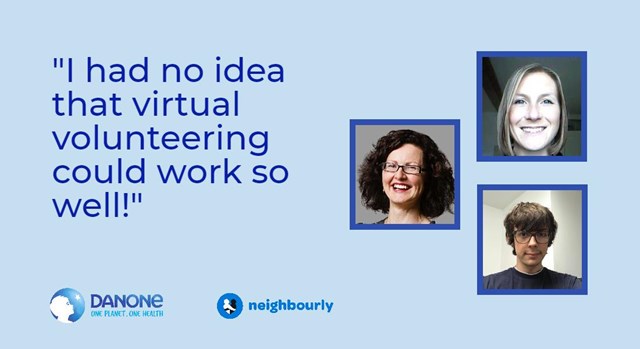 Meanwhile for Jemma Baker, Lewis Wallis and Amy Jane Valender from Danone's Regulatory Affairs team, wanting to have a positive impact on their local environment was what got them involved in the More Trees for Bath and North East Somerset (BANES) project.
The community project was set up with the local authority, residents and businesses to make the region an even greener place to live, work and visit. Run entirely by volunteers, the project needed some help with its Community Tree Nurseries campaign this autumn which aims to encourage people to plant as many trees as possible in the region and beyond.
Jemma, Lewis and Amy came aboard in September to offer a full day of remote support on the campaign.
Jemma explained: "Our team had a lovely time helping the non for profit community group More Trees BANES, who work hard to protect and plant trees. We spent time researching avenues they could explore to raise their reach for volunteers and help them 'grow'.
"As well as needing people to plant and grow the trees, they are looking for a wide range of support such as a project manager, volunteer coordinator, website content manager."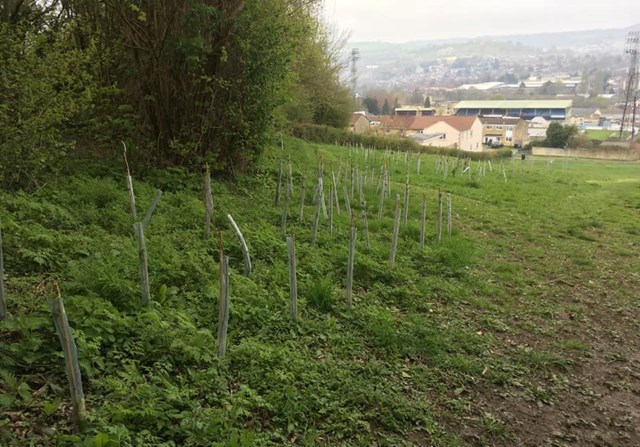 Amy Jane said: "I had no idea that virtual volunteering could work so well! It was a really positive experience and it feels so good to give back to the community - more than ever in these uncertain times."
Lewis added: "Virtual volunteering was a great way to connect with colleagues whilst providing support for a good cause."
Thanks to the Danone team's for all their hard work volunteering and for sharing their experiences with us. You can find out more about Danone's volunteering on the Danone One Planet One Health campaign page.