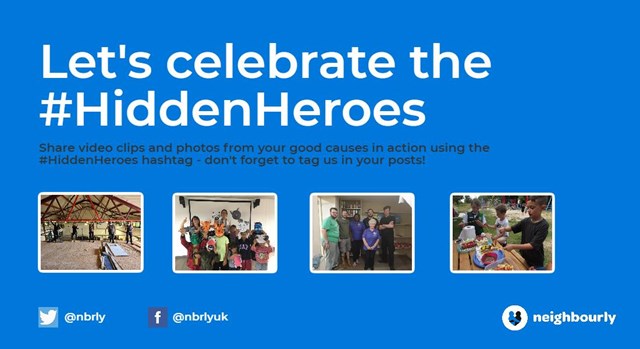 This year has been an extraordinarily challenging year for local communities across the country. But as we know, thousands of small charities, good causes and community groups have been working tirelessly to make sure help and support is there for those who need it the most.
Whether it's emergency food, shelter, emotional support and advice, companionship, skills training and more, local good causes and their volunteers have been the hidden heroes of the pandemic.
As a big thank you to the small charities and good causes keeping our communities going through an incredibly tough year, we'll be sharing video clips and photos from some of the most inspiring projects throughout December.
But with over 15,000 projects registered on the Neighbourly site, we need your help. That's why we're inviting good causes registered with Neighbourly to get involved by sharing clips and photos of your hidden heroes on Twitter by using the hashtag #HiddenHereos and tagging us @nbrly.
We've already seen some fantastic clips - such as this one from Enfield Carers Centre which supports and empowers almost 5,000 unpaid carers across Enfield.
Together we can make some noise about the amazing difference local good causes make and ensure as many hidden heroes as possible are recognised and celebrated this Christmas.
If you'd like to get involved, you can find further information and instructions here.