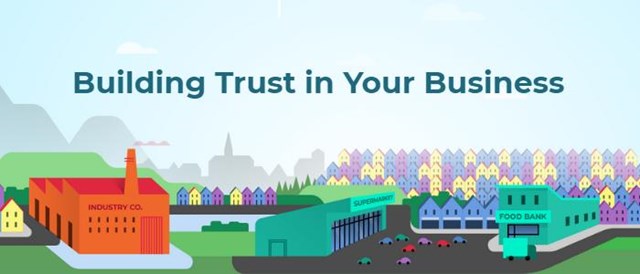 Trust is a crucial multifaceted feature of responsible business.
It's linked to everything from honest and transparent reporting to social responsibility and employee engagement.
But that's not all.
96% of people are more likely to support companies they trust.
A YouGov survey, commissioned by Neighbourly, asked over 2,000 people their thoughts on trust in both businesses and different types of charities.
With an estimated 1 in 3 businesses regularly giving to charities, this research explored the impact this has on consumer trust.
Trust in charities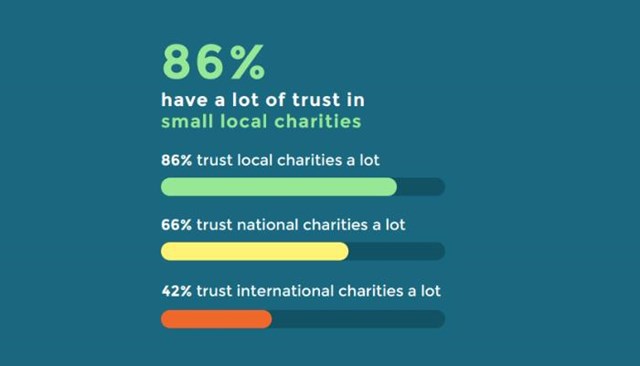 Consumers trust small local charities the most, above national and international charities.
This is a trend that has strengthened since the Covid-19 pandemic enabled communities to see the direct action taken by local good causes, supporting those most in need in their area.
Trust in giving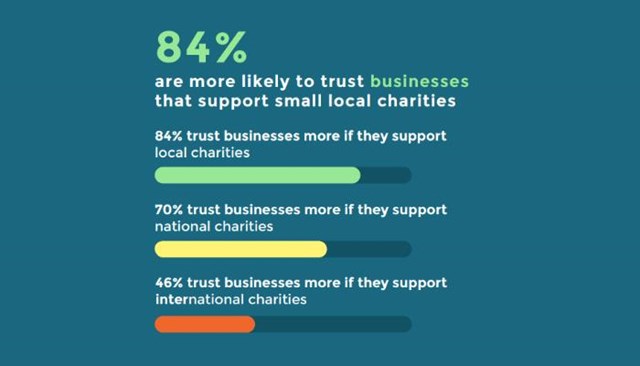 When it comes to company giving, consumers say they trust businesses more if they give to any sized charitable cause.
Yet this increase in trust is more pronounced when the business gives to small local charities.
What does this mean?
Many sustainable businesses pride themselves in their giving programmes, donating often to large national or international charities that are widely recognised by customers and employees.
But times are changing.
Customers are expecting sustainable businesses to create sustainable communities.
Your customers are part of local communities, all with unique strengths and needs, with small local charities sitting right at the heart.
This research is just the start. Patterns are emerging that suggest that integrating social value into your business by supporting communities at a local level is not only the right thing to do but could also have a positive impact on your bottom line.