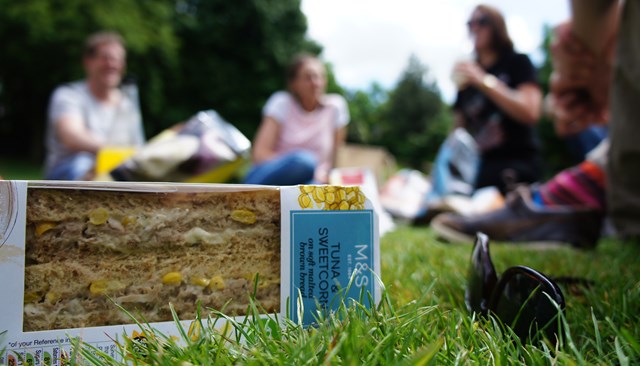 Today is 1st June – what shall now be known as 'Make It Matter Day' – the day when M&S is encouraging the UK to break out of autopilot, find time for the things in life that matter and make every decision count. Sounds good to me.
It's also kick-off day for their new #SpenditWell community transformation programme which will support 1,000 communities, help 10 million people live happier, healthier lives and convert M&S into a zero-waste business.
It's a big, ambitious social change programme that will initially be piloted in 10 communities over the next two years. They will trial a range of actions designed to tackle the issues that matter most to communities – like unemployment, skill shortages, loneliness, poverty, mental health and wellbeing. Successful initiatives will be rolled out to a further 100 locations by 2023. You can read more about the pilot community programme here.
To deliver the pioneering initiatives M&S will work with local councils and partners including Neighbourly as well as Business In The Community, Royal Voluntary Service, The Silver Line, Power to Change and Frazzled Cafe. Each of the 10 locations will have a programme of activities including support for children starting school (10,000 pairs of plimsolls – we love this!), careers advice, friendship groups to tackle loneliness and exclusion, Frazzled Cafes for those feeling stressed, support for community businesses, investment in outdoor spaces, grants to support food surplus charities to fund fridges and cool bags, meals for the homeless and employee volunteering. It's a major commitment and we're so pleased to be a partner.
But for today at least, it's all about breaking out of autopilot and finding time for the things in life that matter, making every decision count.
For us it's about appreciating the people we have around us at work, the huge patch of green parkland that's right outside our office (but we rarely spend time in) and saying 'yes' when our Neighbourly founder says, 'down tools, we're going for a picnic'.
It's about shades on, good food in a bag-for-life, forgetting the to-do list for 30 mins, laughing loud, sharing a box of biscuits, leaving our mobiles in the office, dusting off our actual camera (remember those?) and just……. well………………….
Taking a breath.
Yes, it feels good.