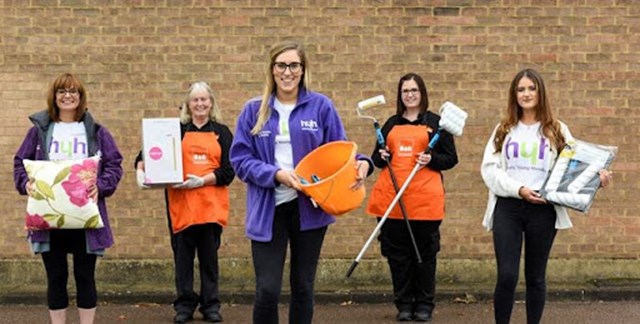 This month the B&Q Foundation hit a milestone £1.3M in funds donated to local good causes.
Through a Neighbourly grants management programme, the B&Q Foundation has so far awarded grants of up to £5000 to over 250 registered charities that help to make life better for people in need our local communities.
From improving the safety of a home for someone with a disability, to providing residential support for people with no home of their own – the organisations it backs are making a difference to those who don't have access to what most of us take for granted.
We caught up with five organisations, including those featured in the video below - and some of which were the first to receive a grant from the B&Q Foundation in late 2020, to find out what these vital funds have meant for them and those they support in their local communities.
The Sick Children's Trust
Check out the video below which tells the story of B&Q Foundation's work with The Sick Children's Trust's Eckersley House in London.
Roundabout
Roundabout is a youth housing charity based in Sheffield that supports young care leavers at risk of homelessness.
After receiving a £5000 grant from the B&Q Foundation, they were able to complete the refurbishment of a new property 'Glencoe Road' that will enable the charity to support an estimated 14 young people a year with safe and supportive move-on accommodation.
"This project will give [young people] the chance to turn their lives around"
Neil Marshall, Group Living Manager at Roundabout told us: "I feel really proud of what we've achieved collectively at Glencoe Road. It's been a challenge through lockdown because of government restrictions and access to stock, but I'm really happy with the level of provision and the finish."
Ben Keegan, CEO of Roundabout added: "This project means so much to us at Roundabout and so much to the young people who live here. The young people have had such difficult lives to get to this point. This amazing project will really give them the chance to turn their lives around."
Woolwich Service Users Project
WSUP is a grass-roots project, run entirely by volunteers, that provides both practical and emotional support to those seeking help in the local community.
In September 2020, they were able to secure a new location in which to base their community support centre but were in need of cash to carry out vital refurbishment and repair work in order to re-open to the public.
"This is transformational for our charity and the people who benefit from our work"
Tracy Stringfellow, Chair at WSUP explained: "The B&Q Foundation's generous grant contributed to the second phase of our capital programme for our new building. The funds enabled us to complete our decoration and the building now looks amazing.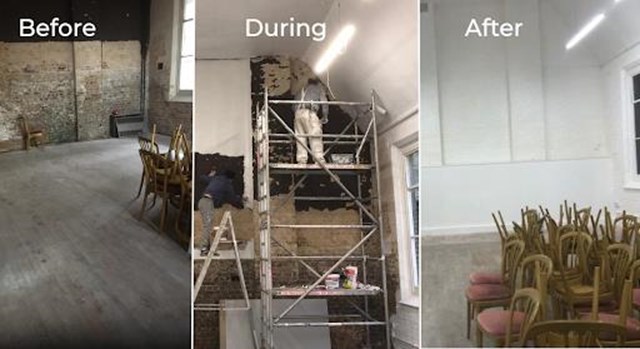 "It has gone from a wet, leaky building with green stuff growing up the walls, to a bright, watertight space with floors. This is transformational for our charity and the people who benefit from our work."
Northern Ireland Children's Hospice
Northern Ireland Children's Hospice is the only service of its kind in Northern Ireland. In September 2020, they received a grant of £3,690 to help them build a Summer House in the gardens of Horizon House, their specialist hospice in Newtownabbey. This is a disability-accessible area that will help children with life-limiting conditions enjoy the outdoors and will benefit the children they look after, their families, and the Children's Hospice staff.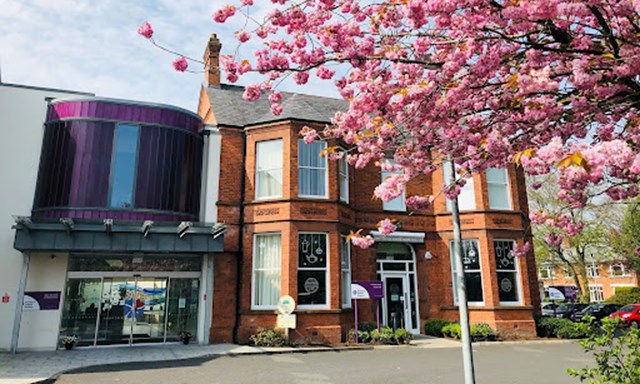 The majority of the children who rely on Horizon House are immobile or are wheelchair users. They often don't have the ability to investigate and play in their surroundings like most of their peers and generally spend very little time outdoors. With this Summer House, the Hospice nurses can help them safely experience more activities outdoors, protected from the sun and other elements.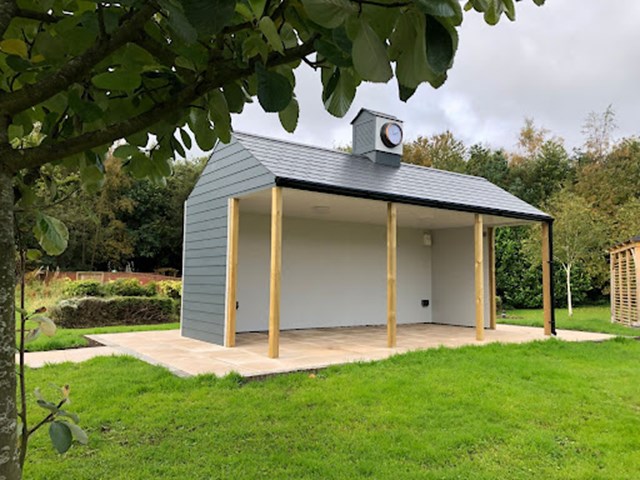 Grace Stewart, Head of Children's Services at Northern Ireland Hospice, said: "We'd like to thank the B&Q Foundation for the funding. Being able to build our summer house is going to make a real difference to the children. We want to focus on them living each day to its fullest, and providing a space that helps the children spend more time outdoors is vital in helping them feel relaxed and comfortable while providing sensory stimulus."
The Haven Wolverhampton
The Haven Wolverhampton supports women and children vulnerable to abuse, and homelessness. At any one time, the charity supports approximately 67 women and 100 children across Wolverhampton through anonymously located accommodation, and also supports those living in their own homes.
The B&Q Foundation gave a grant of £4,888 to the Haven to help them to furnish a new safe house property, which will increase their capacity to provide vital support for women and children fleeing domestic abuse.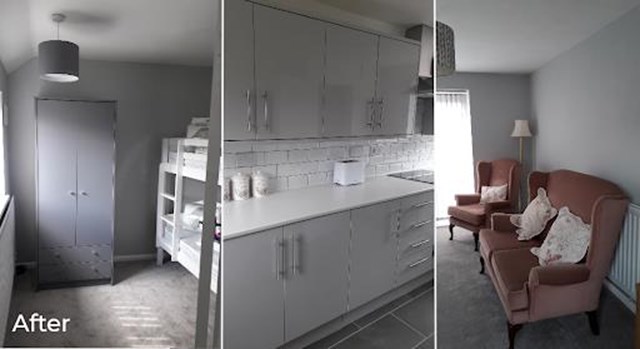 While some women enjoy the communal and social benefits of a refuge, for some women, moving into shared accommodation is a huge barrier to leaving their abuser.
"Staying here has helped me sleep better as I feel safe"
"Lisa" experienced psychological and physical abuse at the hands of her husband. She was scared to wake up in the morning because the abuse started straight away. Lisa and her 11-year old daughter were living in fear and Lisa felt that moving into a shared refuge would heighten her anxiety levels. As such, she received support in a Haven safe house.
She said: "I now see a future for us and staying here has helped me sleep better as I feel safe. It has really supported me and my daughter to become independent and live a full life. We now have a quality of life that we didn't have before. My daughter is over the moon - she has told me she loves it here."
Sarah Abbiss, Grants Manager at the Haven said: "We are delighted that the B&Q Foundation has been able to make a grant to furnish a safe house for women and children fleeing domestic abuse. This will mean we are able to support more women and children who desperately need to escape harm's way. They will have a warm, safe, and cosy place to live and get plenty of good nights' sleep until they are ready to take their next steps.
"They will also have access to a range of wraparound support from The Haven, such as counselling and therapies to help them to overcome the trauma of what they have experienced."
What's next
Whilst the B&Q Foundation grants have already had a phenomenal impact so far, the fund continues to support new charities as the months go on.
Registered charities in the UK looking for support for a project to improve homes or community space for those most in need in the local community, can register interest on B&Q's Neighbourly page here.