We have had a thrilling few weeks with the Food Route pilot now well and truly up and running. It has been brilliant for us all to see food that would otherwise be headed towards landfill, being redistributed to the charities that have signed up to the programme, and knowing that food is really making a difference in people's lives.
However; importantly, not only is that food making a change to lives, but it is also creating a step change across Bristol and Bath around how to deal with surplus food, adding to the amazing work already being done by so many others to change attitudes to surplus food.
The aim of Food Route was always to reduce the surplus disposed of, by businesses signed up to the scheme, by 25% and this remains a challenge. However, by starting to engage businesses and charities to the site we are stepping closer towards that goal every day.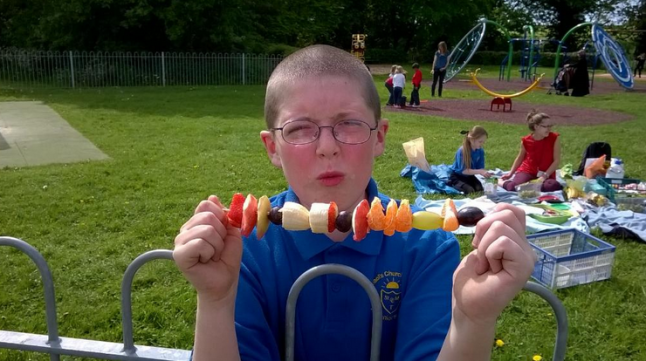 Children at Play Rangers making fruit kebabs with food from Food Route (@BathPlayProject)
So what have we saved from landfill? Trays of vegetables are often available, great for a big pot of soup or a stew. We also see trays of bread and baked goods alongside the occasional trays of deserts which are great for some of our projects that work with vulnerable communities as a treat.
In all, so far, we have saved nearly 800kg of food from being disposed of, which equates to a carbon saving of approx 0.39 tonnes. With the pilot now firmly established we would love to hear from more businesses and charities that we can work with to start to save more food from landfill and get it to people in need. So get in touch and let's all work together to create a real change around surplus food, getting it used as food!
To take a look around Food Route click here
If you are either a suitable donor or charitable group in the Bristol and Bath area and would like to join the pilot scheme please email foodroute@neighbourly.com
Food Route is a collaborative project led by FareShare SW, neighbourly.com, and Incredible Edible Bristol, that aims to use technology to take food that is to be sent to landfill and match it to community groups to ensure it is eaten.