The Body Shop's new Enrich Not Exploit commitment is dedicated to enriching people, products and the planet, working fairly with farmers and suppliers and helping communities thrive. Their aim is to be the world's most ethical and truly sustainable global business.
One of their commitment goals for 2020 is to invest 250,000 hours of skills and know-how to enrich the biodiversity of local communities. The Body Shop have teamed up with us at Neighbourly to try and make a big impact within their local communities through volunteering.
Kicking of on Anita Day - Tues 5th July (in celebration of founder Anita Roddick) - and throughout the first weeks of this month, teams from their offices in Croydon and Littlehampton will be volunteering for a range of local projects.
All of the projects can be found here: 
neighbourly.com/thebodyshop
Follow the
#InOurHands
#EnrichNotExploit
 hashtags to see how they all get on.
Like this one: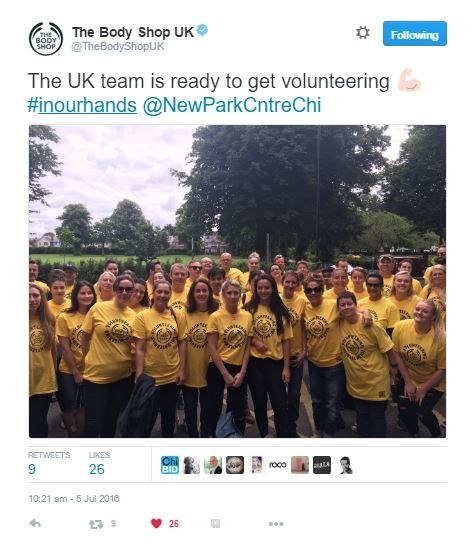 And this one: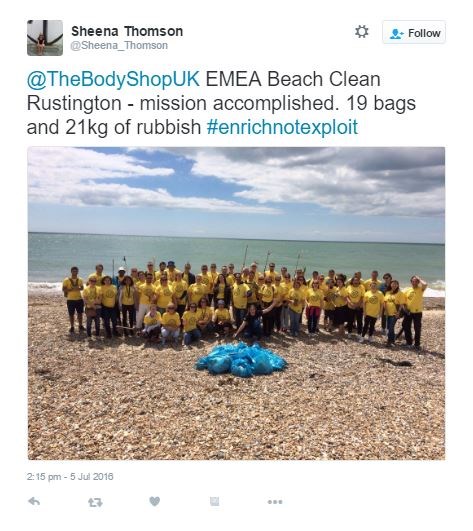 Have fun you wonderful bunch!
– Jane |
 Content Manager