June 2018 saw Marks and Spencer take on their #MarksinAction volunteering campaign in partnership with Neighbourly, which involved thousands of staff across the country lending a helping hand to over 685 community projects. The programme, which ran from the 18th to 22nd June, brought local stores and charities together to benefit the local community. During the week, over 5,000 staff spent over 40,000 hours participating in transformation projects nationwide, including refurbishing spaces and gardens, helping with food redistribution projects and giving skills-based support.
The feedback has been amazing, with so many tweets and messages of thanks from the charities about the transformations that happened. Here are just a few of the wonderful projects that took part.
Cliff Top Kennels Re-forming Centre, Scarborough
This small, dedicated charity work to re-home unwanted, abandoned and stray dogs with a loving family. On 20th June, eight M&S volunteers revamped a static caravan used for charity committee meetings for training some of their rescue dogs and also created a beautiful garden in front. M&S provided a £500 donation for the materials to complete the project and volunteers got to work stripping wallpaper and re-covering walls, as well as weeding and planting flowers to transform the caravan and the land around it. The staff at Cliff Top Kennels Re-homing Centre said: "All of us would like to say a massive thank you to the team from M&S Scarborough who spent the day with us on Wednesday as part of M&S Making Every Moment Special campaign. You worked so hard, were a pleasure to work alongside and have made a huge difference. We really appreciate it."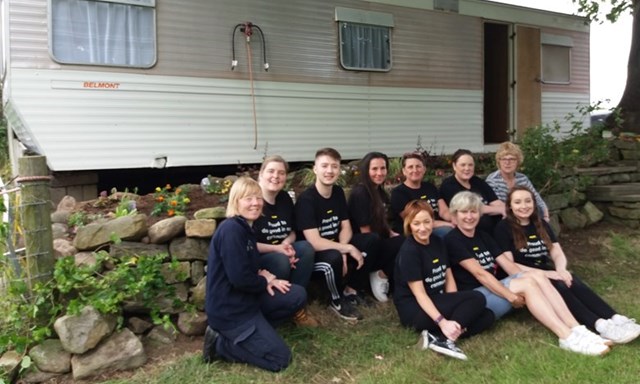 Remember When Group and Carers Café, Leeds
In Leeds, this group supports people with dementia and their carers, though activities that stimulate the brain. They meet once a fortnight and promote wellbeing and fun through their range of activities such as walking, quizzes, chatting, movement to music and singing. As part of #MarksinAction, a group of M&S volunteers helped to renovate a room in an old pub to be used as a community centre. Staff cleaned, tidied and painted the room to provide the charity with the ability to expand their popular table tennis group. Remember When Group and Carers café were thrilled with the volunteers efforts: "It's great to see business supporting the voluntary sector. Thank you to the Guiseley M&S team for making such a huge difference to our room. It has been tidied, cleaned, painted and bunting added. It looks completely different and amazing. We'll be having the table tennis there from now on."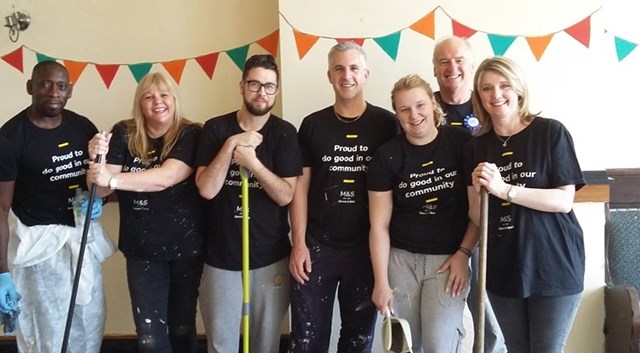 Embankment Garden, Broadstairs
This project, run by the charity Broadstairs Town Team, saw staff transform an unused piece of land to be used and loved by community members. By improving this open space in the heart of the town, it will improve wellbeing and access to open spaces by under-represented groups. M&S staff helped on the 18th June to create a quiet space for plants and wildlife by tidying, painting, wedding and planting garden borders. Broadstairs Town Team said: "We are lucky enough to be part of the Neighbourly scheme, and a fabulous group of volunteers from the local Thanet Marks and Spencer came to help. It was a fantastic effort from everyone - working in very warm conditions, so much weeding, clearing and support for our project. Thank you to everyone that came and have made such a difference. It looks so much better!"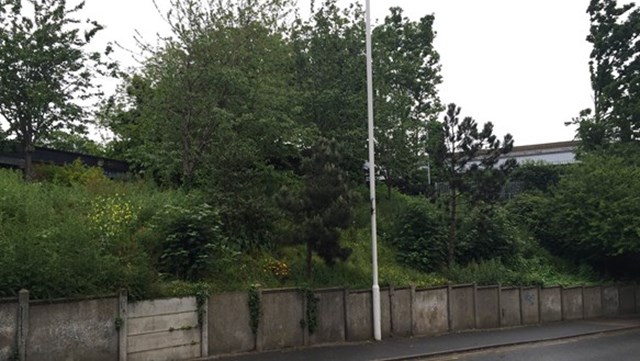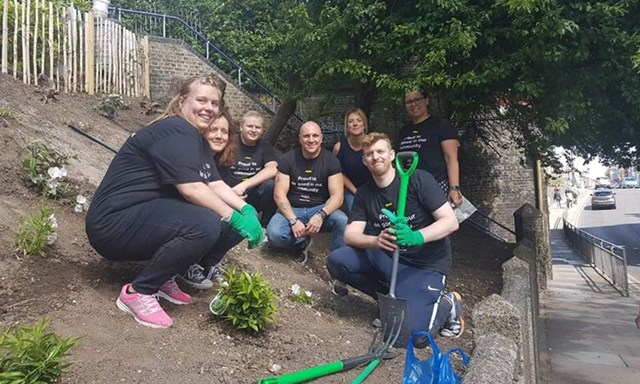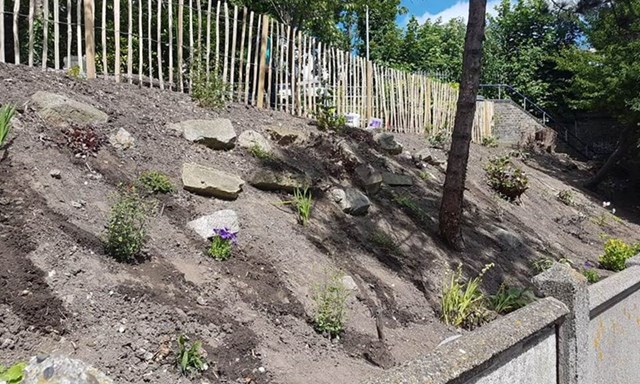 See more photos from the Embankment Garden transformation.
Nationwide, over 685 charities and community groups were helped by their local Marks and Spencer stores as they embarked on one of their most ambitious volunteering programmes yet.
Carmel McQuaid, M&S Head of Sustainable Business, Plan A at M&S, explains how there's huge benefits for the business too: "Volunteering isn't just for retirement. There's a popular misconception that people with full time jobs haven't got the time to volunteer. Not only do they have to work full time, but the time it takes to research and organise an opportunity can put people off. However, it's certainly not how we see it here at M&S. Yes, our priority is to ensure the shop floor is always fully staffed, and we need to make sure the customer service centre is always manned and the website can never go down. But with good planning and thinking differently about how we deliver volunteering opportunities, it can be used to motivate colleagues and bring out the best in them. Volunteering adds value in many ways - teaching new skills, helping people learn how to problem solve, fostering social connections and ultimately improving job satisfaction and wellbeing."
See more inspiring stories of what 40,000 hours can achieve in one week on the #MarksinAction hashtag.
See all the projects involved on the Neighbourly campaign page.
Article contributed by Emma Dunn