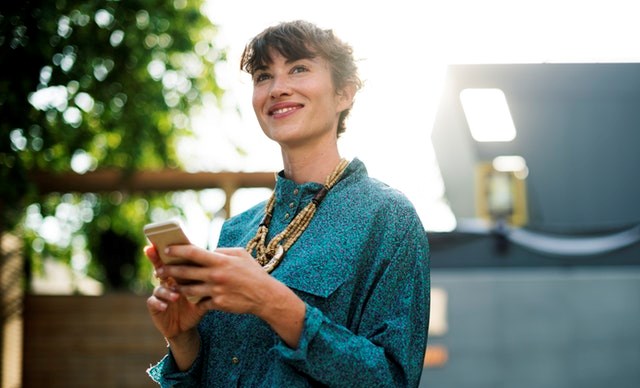 We recently commissioned a survey to gain greater understanding of the attitudes around happy, healthy communities and the value of volunteering, with a number of questions addressing employee volunteering and happiness. Carried out by an independent research company with 2,000 people across the UK, this survey found that employees who have volunteered with their company are 13% happier than those who have not - suggesting that employee volunteering is the route to a happier workforce and as important as benefits or environment.
A happier workforce brings a number of bottom line benefits to a business, including better staff attraction and retention; improved cost savings thanks to lower staff turnover and a reduction in lost wages; as well as a positive culture and an improvement in productivity. Our survey also found that employees who volunteer are 15% more satisfied with their lives, and that they are also 15% more likely to recommend the company they work for, helping to support the recruitment of top talent.
We've found that the benefits of a happier workforce are backed up by research by other bodies. The University of Warwick1 found that being happy made people 12% more productive, whilst a CAP study2 found that replacing an employee costs approximately 20% of their annual salary. In addition, the Centre for Mental Health has just released updated figures for the estimated cost of mental health problems to employers3 which now equates to around £1,300 per employee.
Whilst the link between happiness and volunteering may not be a new one, the benefits and wider implications for employees, employers and the community cannot be ignored. So having greater insight into the positives of volunteering couldn't have come at a more crucial time - when smaller community projects and charities are more in need of help than ever due to the reduction in funding from the government.
With 75% of millennials considering the potential to contribute to society when choosing an employer4, the possibilities for employee volunteering are huge. As well as supporting their local communities, 85% of businesses find volunteering advances talent as part of the learning and development strategy5.
Neighbourly helps businesses to activate their social purpose at a local level by aggregating charities and community projects and creating transparency around their needs through our interactive platform. We've worked with a number of retail and FMCG brands, whose volunteers' responses also echo the findings of the nationwide survey:
72% feel volunteering allows them to apply their skills
80% said the experience made them feel happier
86% said it raised their company's profile
89% want to take part in more events
100% said volunteering made them feel proud to work for their company
Carmel McQuaid, Head of Sustainable Business at M&S, who have just completed a burst of over 340 volunteering hours as part of their 1 million hours 2025 commitment told us; 'Our goal is to create a positive impact in society and improve peoples' lives wherever we touch them. That's why we encourage our employees to give up their knowledge, time, and energy to volunteer in the communities where we operate. We know from our own experience that the value of volunteering goes well beyond the impact of a single task, it actually improves employee well-being and happiness in the process.'
Find out more about employee volunteering with Neighbourly.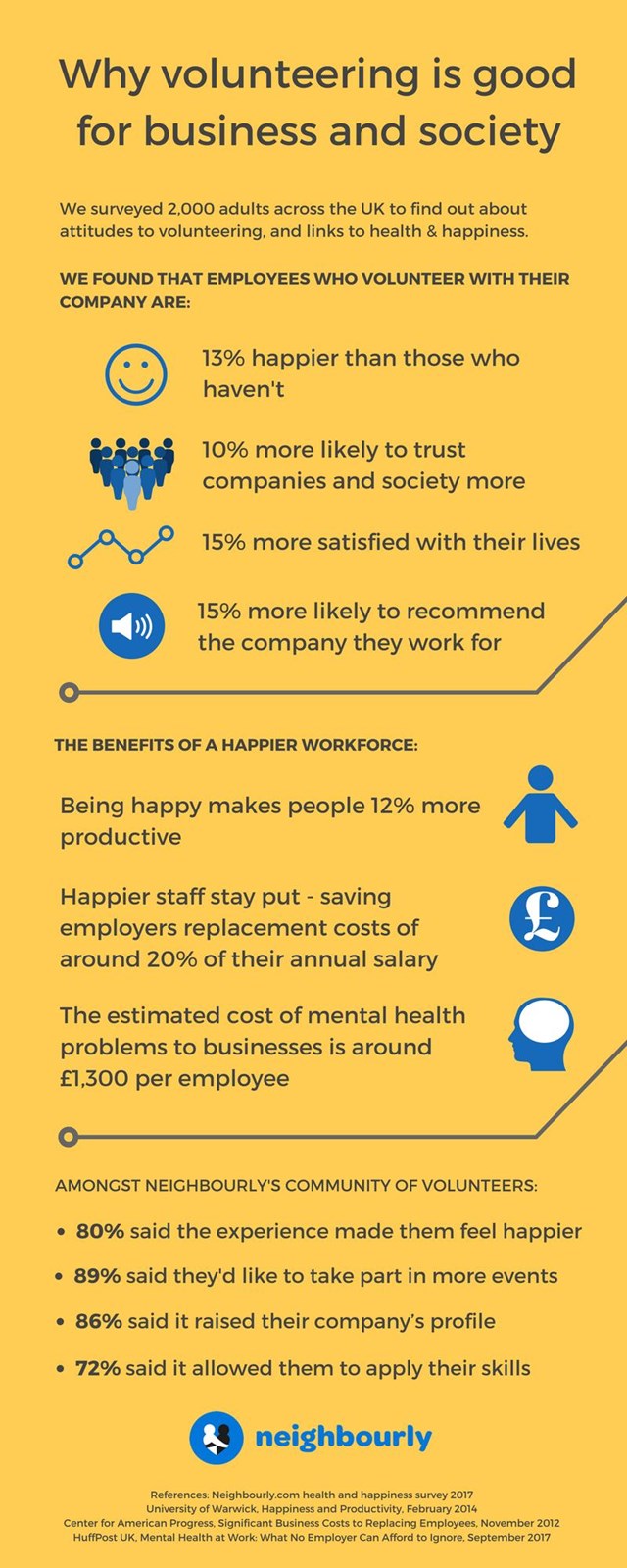 References: