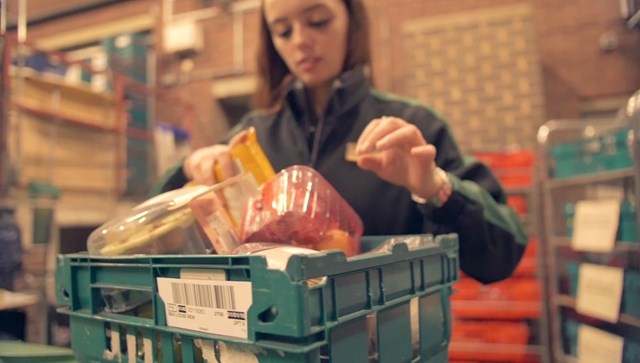 Here at Neighbourly, we've been inspired and amazed to see the incredible efforts from local communities across the country in the last week.
Since the first edition of our blog 'Pt 1. How to support your local community during the Coronavirus outbreak', M&S, Coca-Cola European Partners, Danone UK & Ireland, ALDI and Lidl have put a total of almost £500k into our new Community Fund which is providing micro-grants to over 1,000 local good causes registered on Neighbourly, during the Coronavirus outbreak.
Lidl has also set up customer food donation points in stores and begun work on putting together food and supply boxes to be distributed to those who are vulnerable during the outbreak through its Feed It Back Campaign – and that's just the news at Neighbourly.
Out there in the community, nearly half a million people have signed up to volunteer for the NHS during the crisis and we're hearing and seeing hundreds of heart warming stories of people supporting others in a myriad of different ways – from virtual dance parties to stop loneliness to neighbourhood groups dropping supplies to those in need.
We know so many people want to get involved and help in as many ways as possible, so we've put together our "part two" of tips for how to best help your community.
Volunteering
For anyone wanting to lend a hand to help the NHS, the way to sign up is via Good Sam. Once you've signed up to volunteer, they will alert you on opportunities to help in your local area with everything from transferring patients home once they're well enough to be discharged from hospital, to assisting pharmacies with medication delivery.
If seeing all this volunteering happen has inspired you, you can also sign up to become a Red Cross Reserve Volunteer to help both now and in any future emergencies.
(Please note: Volunteer Red Cross and NHS Responders are no longer being accepted at the moment but check back again in the future.)
Neighbourhood groups
With so many amazing people keen to help, some streets can have multiple volunteers willing to go out of their way to help neighbours in need.
To help create a more collaborative and joined up approach, many of these volunteers are coming together to agree on one person being the main point of contact for their neighbourhood or street. This makes it much easier for those who are vulnerable to know exactly who to contact if the need help.
Using social media and chat apps, the main point of contact can coordinate within their volunteer group for each task that comes in.
With one point of contact willing to link with multiple people offering help, problems can be solved much more efficiently.
If you don't know of any other volunteers in your area and still want to help, we've created a Neighbourly card you can print out and pop through your neighbour's doors to let them know you're there for them.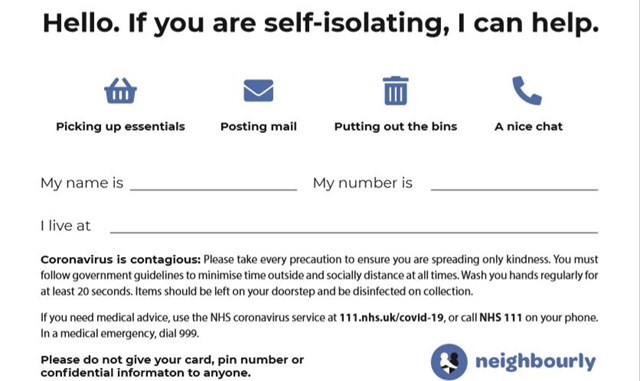 Virtual fundraising
If you're one of the many people left saddened by a cancelled fundraising event you've been working hard on, don't despair. Try taking to your webcam and coming up with a whacky idea to raise funds for local charities from your sofa. There are plenty of free tools out there to help such as Zoom video conferencing and Facebook Live.
We asked the Neighbourly team for some of their ideas for virtual fundraisers to get you started:
Virtual quiz or 'pub' night
Virtual talent competition
Virtual fancy dress contest
Back garden marathon
Street sing-off (from your windows!)
To find local charities and community groups that need your best fundraising efforts, head to the Neighbourly website.
Community Kindness
Finally, you may have noticed rainbows appearing in the windows of your neighbour's flats and houses. This was started to bring cheer for children on walks round their neighbourhood.
Popping a rainbow in your window is an easy way to make a friendly gesture to your neighbours.
Just remember, you don't have to be an artist to draw a rainbow – and you don't need to be a child to go rainbow spotting either!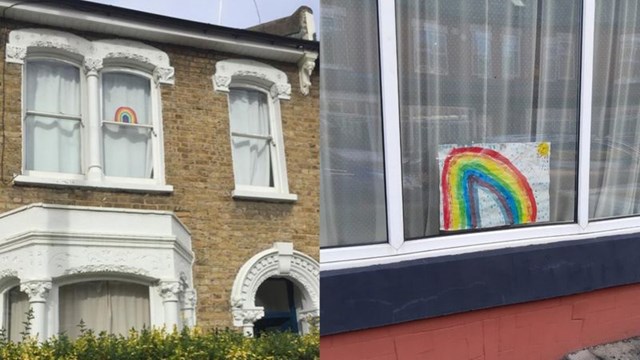 (Image Credit: Rowan Clark)
If you liked this blog and want more advice, check out part one of how to help your local community during the Coronavirus outbreak. If you share it on Twitter, don't forget to follow and tag us @nbrly.