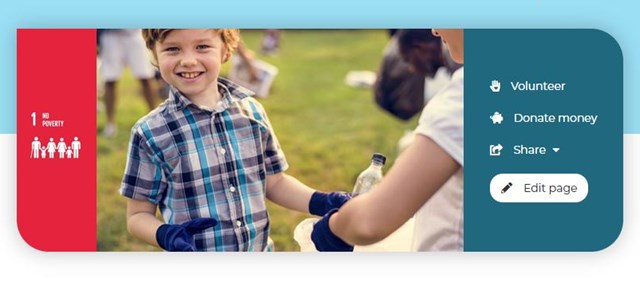 We're excited to announce a fresh new look for the pages of the thousands of good causes on the Neighbourly platform this month.
Neighbourly pages allow good causes to showcase their impact and the work they are doing in their local communities, along with the programmes they're involved in. This includes food and product surplus schemes and as well as volunteering, fundraising and grant programmes.
The fresh look of our pages has come at a crucial time for good causes looking to showcase just how much of a positive impact they make in their local communities, making them more discoverable by the people and businesses wanting to help.
For small charities and community groups looking to join or improve their Neighbourly page, we've gathered some easy-to-implement tips for making the most of the new changes.
Tell us what you're about
Make sure your organisation's name, description, contact info and website or social links are present and up to date. Having this information in place means we can verify applications quickly and match you with the right support. We run a variety of different programmes throughout the year, from funding and grants to special holiday donations, volunteer events and more.
Some of the programmes and funds that are run in partnership with businesses and brands are designed for causes specialising in a particular area (such as food insecurity or homelessness), so having all of this essential information readily available will help ensure you're found when help is available.
When describing your cause, keep the first paragraph as succinct as possible. Tell us your purpose and who you support. You can then describe your other activities in more detail afterwards. Here's a great example from Betel UK below.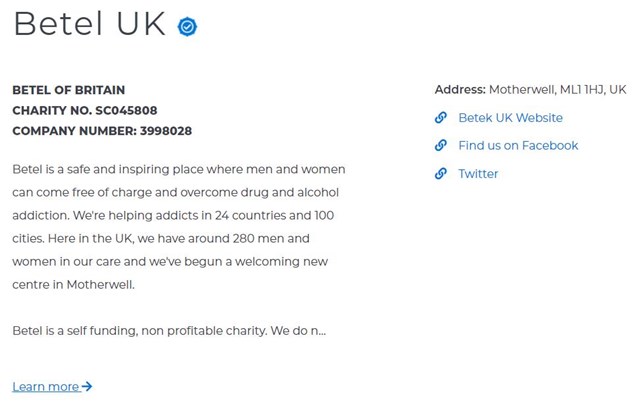 Add visuals
Add a logo or image. This will now be displayed right at the top of your page so it presents a brilliant opportunity to visually showcase what you do. A good quality picture that shows your organisation in action will work really well. If you can, photos with people (such as volunteers), will be more likely to stand out and tell a story.

You can also add albums of photos - and even videos - to your page. This can really help to highlight your latest work in the community or a project your organisation is working on.
To add or update any of the information on your page, login and click on the name of your page from your dashboard.
Show your impact
The new pages now let you show just how much impact you have in your local communities. You can also now display the number of people your project supports each year in this section. This can be edited in your Neighbourly dashboard in the page's 'Impact' section.
As well as showing how many people small local causes are capable of supporting, it also helps us and our partner businesses know when demand is changing and ensures that support is given in across communities when it is needed most.
Raise extra cash with gift aid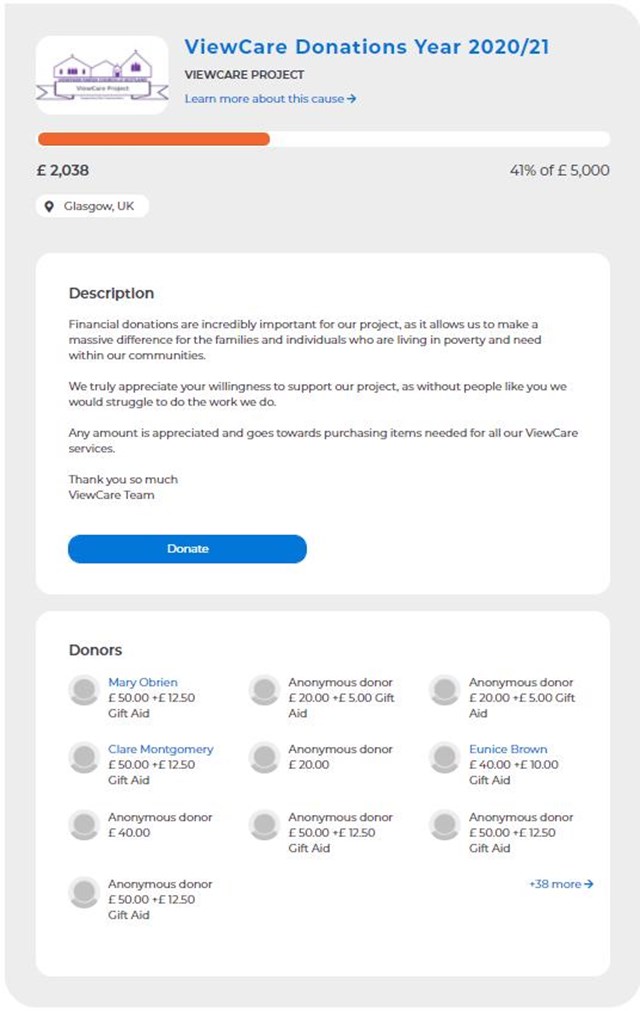 As previously, for those looking to raise extra funds, you can set your page up to receive gift-aided donations from members of the public - like ViewCare Project (pictured above) which has raised over £2000 through public donations alone.
All you need to do is connect a Stripe account under 'Individual donations', then set up a pot under 'Fundraising'. Remember to let your supporters know by email or social media.
Recruit virtual volunteers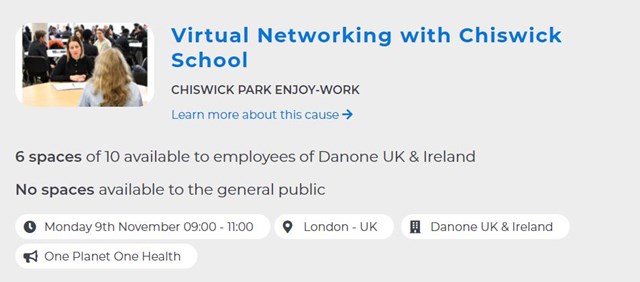 During the spring this year due to lockdown measures, we began making a switch over from offering employee volunteering in person - to a remote volunteering programme.
Whether you're looking for technical help, marketing and social media support, or befrienders to phone or write to those who are feeling isolated, there's an abundance of ways remote volunteers can provide additional support to your community from a safe distance.
Any charity or good cause that's interested in receiving help from employees of our partner businesses can show interest by applying here.
For more information on setting up or editing your Neighbourly page, head to our FAQ section.