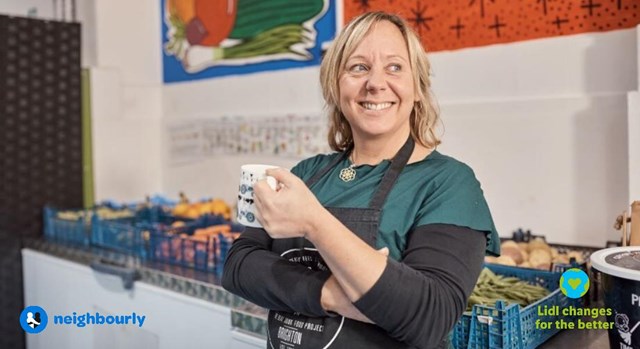 This week Lidl is launching a new campaign - Teaming Up To Tackle Hunger - that will enable customers to support charities and community groups in their local area with the provision of essential goods such as tinned food and long-life products.
The campaign will begin in Lidl stores this Thursday 12th November and will initially run for four weeks. During this time, customers can get involved by simply picking up a 'Tackling Hunger' flyer in store that represents a food item. These can then be scanned at the till to add a donation to the cost of their shop.
"

These valuable donations will go into food parcels [for those] in need

"
Every donation will be matched by Lidl, doubling the number of items donated to the good causes supporting families, older people and those struggling to get food on the table this winter and beyond.
Teaming up to Tackle Hunger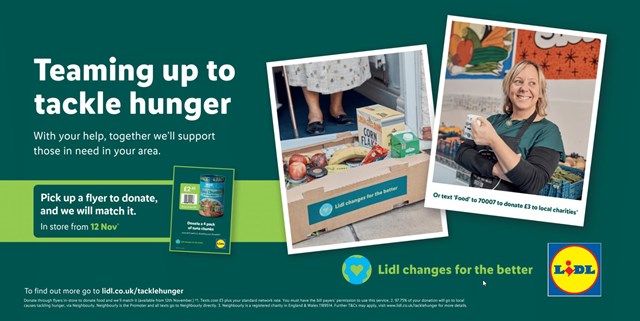 Throughout the campaign, in-store flyers branded with the 'Tackling Hunger' campaign logo will represent everyday essentials starting from 35p, including a bag of rice for 85p and a 4-pack of tuna for £2.45 - all of which will be donated as products to the good causes - directly helping local people affected by food insecurity.
Customers can also donate directly to the Neighbourly Foundation, by text message or through the Neighbourly website, with all donations going to participating food charities tackling hunger on a local level.
Reby Gilby who helps to run Nottingham Women's Centre, a charity that's been receiving surplus donations from Lidl to support their members says: "We are really grateful to have the opportunity to benefit from the Lidl Tackling Hunger campaign. We will be able to include these valuable donations in our food parcels to women and their families in need."
Direct support to local causes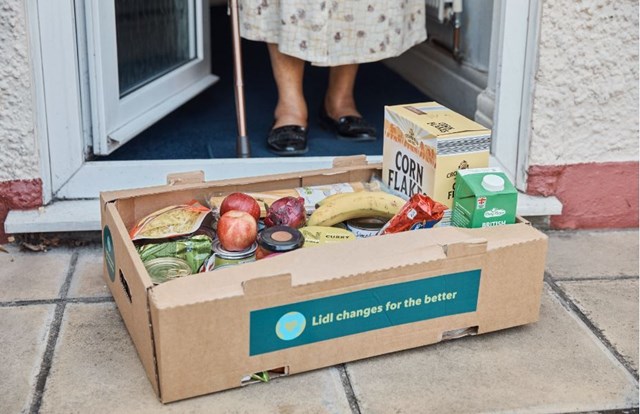 In many supermarkets, customers will be used to seeing a food bank collection point where items can be placed for donation. Whilst these are still invaluable for small charities, they can be easily missed or difficult for customers to know which items are best to donate.
With flyers placed directly in the shopping isles, customers will now have an opportunity to donate easily as part of their usual shop, in the knowledge that what they've selected will be directly supporting a food charity local to them.
Communities Against Hunger
The time for working together to tackle hunger in our local communities couldn't come at a better time, particularly for families with young children.
Research from the Joseph Rowntree Foundation estimates that 1 in 3 children are living in poverty with 2.5million living in food insecure households. And with Covid-19 on the rise, more and more families are facing hardships and job losses, plunging them further into difficulties.
By enabling local people to support local causes during normal everyday activities such as food shopping, the Lidl Tackling Hunger programme hopes to build on the idea that we can work together in our communities to really support those that need it.
The initiative comes as part of Lidl's ongoing partnership with Neighbourly, which has seen them donate over 6 million meals to an existing network of 2,220 local charities.