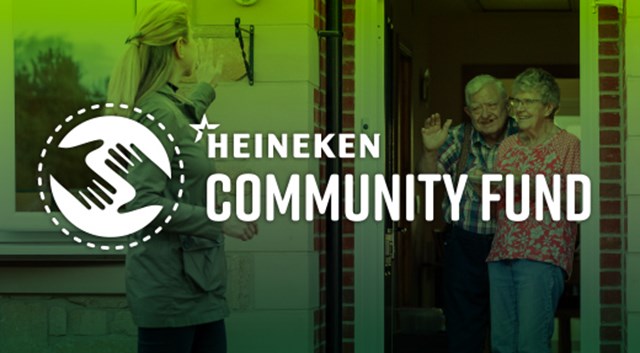 We're incredibly pleased to announce that HEINEKEN UK has joined forces with us and contributed to the Community Fund with a generous donation to help those most impacted by the COVID-19 crisis in the UK.
HEINEKEN UK, who already have a track record of supporting communities particularly through their festive Brewing Good Cheer campaign, were keen to continue their backing of local good causes across the UK and has donated £250,000.
David Forde, Managing Director of HEINEKEN UK said: "Although pubs are closed we've seen many of them adapt to continue to support their communities where needed. We've also seen local grassroots charities stepping up to deliver vital services to the most vulnerable. They're helping to keep the community spirit alive by delivering meals and food parcels to those in need, picking up groceries and medicines for people self-isolating and simply being a voice on the end of a phone for people who are on their own.
"We know some people are struggling so the HEINEKEN Community Fund will help to support these charities. It will help to buy thousands of meals and help make sure that the most isolated feel a little less alone."
HEINEKEN UK is now one of a number of other companies, including Marks & Spencer, Lidl, Aldi, Danone, giffgaff, Southern Coop and Coca-Cola, to contribute to the fund - ensuring these incredible charities can continue to provide support where it's needed most.
Steve Butterworth, CEO of Neighbourly, said: "It's great to have HEINEKEN on board. As lockdown continues, their donation will ensure even more local charities get the funds they need to help the most vulnerable people in our communities."