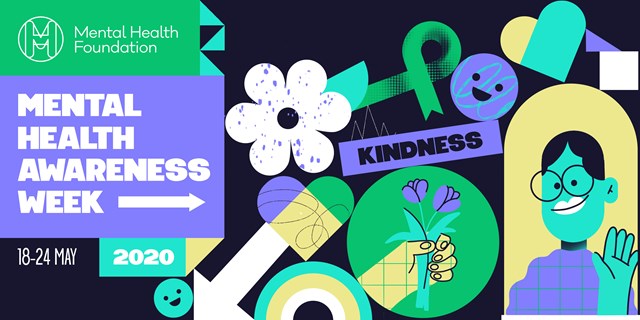 After 8 weeks of lockdown in the UK, it's more important now than ever before to look out for our friends, family and neighbours who may be struggling with their mental health.
With that, the Mental Health Foundation's Mental Health Awareness Week, which is running this week from the 18th to 24th May, has come at just the right time.
This year's theme for Mental Health Awareness Week is 'Kindness'. The Mental Health Foundation explains: "We have chosen kindness because of its singular ability to unlock our shared humanity. Kindness strengthens relationships, develops community and deepens solidarity".
Thankfully we've seen kindness in abundance through the Neighbourly platform since the Covid-19 pandemic began wreaking chaos in our local communities back in March.
Since then we've launched our Community Fund which we've been distributing as grants to a huge array of grassroots charities and community groups across the whole of the UK and Ireland, including those who are going to all lengths to support those struggling with their mental health.
So as a special edition of our 'Meet the Covid Community Heroes' blog series, here's the story of just five of them:
Plenty of us identify with the joy that music can bring - whether that's listening to soothing classical, bashing a drum kit or singing in the shower.
But for Portsmouth non-profit Tonic Music, music and the arts is key to how they help people in their community recover from mental health problems.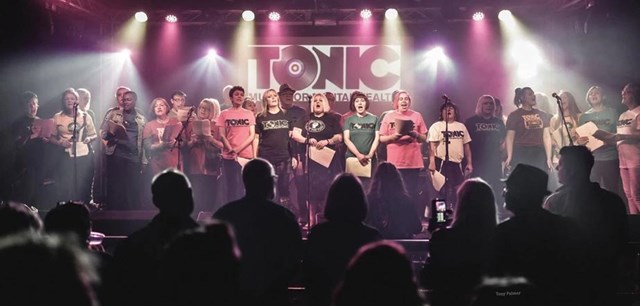 They run workshops, choirs, host gigs, raise awareness of mental health at events and festivals and so much more - simply using the power of music as medicine.
Since the lockdown, they've been writing helpful blogs and hosting tonnes of musical fundraising events to keep their work going. You can even buy Tonic Music fundraising t-shirts on their ebay page.
Another brilliant charity that's doing something a bit different to support their local community, the sunflowers of the mental health world, Lindengate Mental Health Charity.
Specialising in Social and Therapeutic Horticulture, Lindengate uses the healing power of nature and the outdoors to improve mental wellbeing, boost self-esteem and social inclusion and encourage long-term recovery.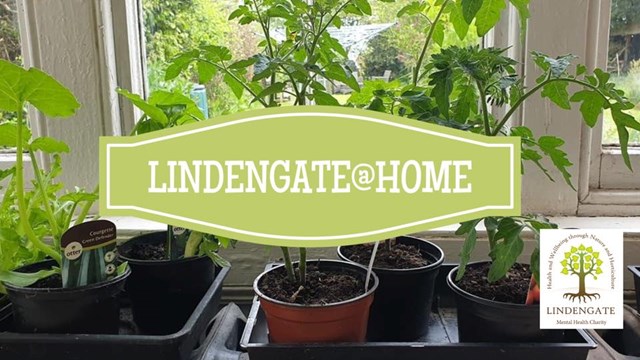 Since lockdown, the charity has been providing a tonne of helpful information that anyone can use to take advantage of nature for a wellbeing boost - whether you're lucky enough to have your own garden or not. They even have instructions on how to grow your own tomato plant at home with just soil, a tomato and old yogurt pots!
We all know that sometimes, the best way to feel better, reduce feelings of isolation and improve our mental health is by talking to someone.
For Dorset Mind, this means providing vital talking therapy to hundreds of people across Dorset, to give them the strength to recover from mental health problems.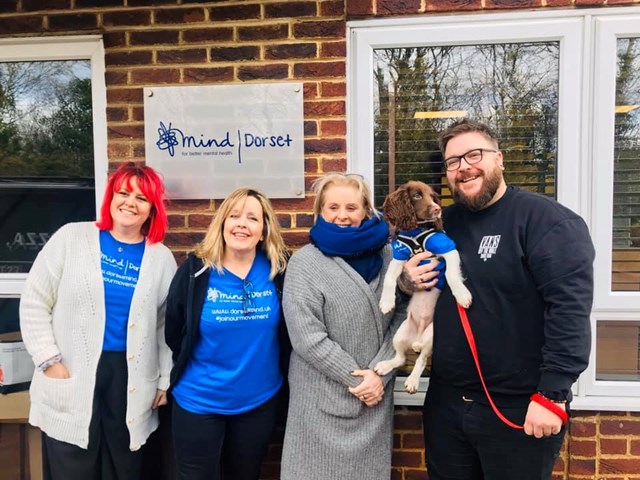 Since the start of lockdown, the Neighbourly Community Fund grant they received enabled them to purchase video conferencing licenses so they could seamlessly transfer their face-to-face support online.
They told us: "This has ensured that our existing clients have received continuity of support services such as individual counselling, befriending and mental health support groups during this challenging time. Furthermore, providing our support via online video conferencing has enabled us to reach out to members of the community who previously not experienced mental health problems but have found themselves struggling with anxiety, stress, loneliness and isolation as a direct result of Covid-19.
"Our support services are helping prevent problems such as stress, anxiety, depression and loneliness from developing into devastating long-term mental health disorders, and a potential crisis."
It's common to see triumph over adversity in films and the media where it doesn't quite seem real - so when it happens in our local communities it's all the more inspiring.
For Bev Sykes (pictured below left), feeling the intensity of loneliness and isolation after the loss of her mother, she set up Just Good Friends to try and help others in the same boat.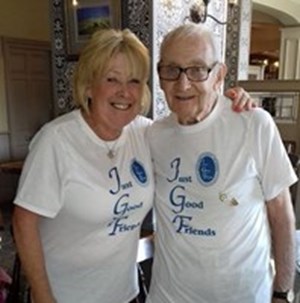 Just 5 years later and Just Good Friends has around 200 members and 40 volunteers who help combat loneliness and isolation together by doing everything from quizzes and bingo, to trips, outings and even ballroom and sequence dance lessons.
Since lockdown the need to help members of Just Good Friends who are struggling with their mental health has become even more important.
Bev said: "We've been regularly staying in touch with members who are struggling with their mental health and some of the £400 community grant has gone towards updating their gardens, which in some cases were like forests. Now they can sit and enjoy nature which is a positive step for improving their mental health.
"For other members who have no money the grant has enabled them to get connected to social media so they can reach other people, reducing feelings of depression and isolation."
Supporting a whopping 7,000 people each year, Recovery Across Mental Health (RAMH) is a Paisley-based charity that provides a crisis service 7 days a week for people experiencing emotional distress, along with a whole range of practical and wellbeing support from one-to-one counselling service to stress and anxiety management sessions and activity groups.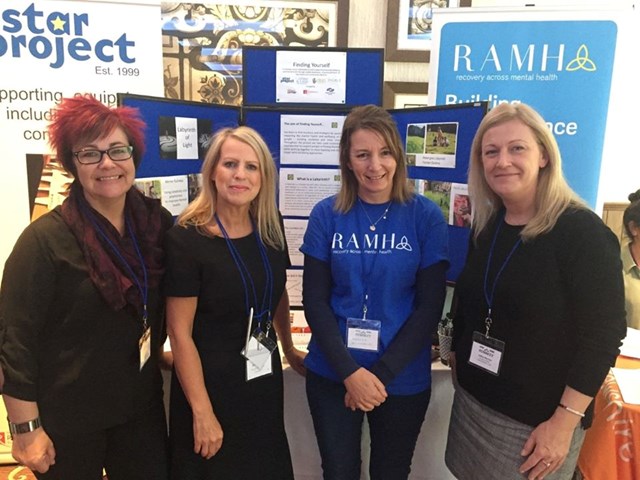 To help those unable to access their usual support during lockdown, they have been providing helpful resources via their Facebook page and setting weekly creativity challenges. Plus they've been organising regular information webinars along with transferring one-to-one support to private online video conferencing services. Crucially, this has enabled them to continue taking new referrals and continuing to support as many people as they can.
Mental Health Resources
For anyone out there looking for support for their own mental health during lockdown, there are lots of resources out there that can help.
If you're looking for a local support group or charity, have a search on the Neighbourly database.
For more general advice and support, check out the links below:
Mind - For information and support on everything from teen mental health to dealing with bereavement and grief.
Samaritans - For information, resources and a free 24 hour phone line if you need a friendly voice to talk to.
If you know of any amazing stories of volunteers, community groups or charities that are supporting those with mental health problems through the lockdown, tag us in your posts on Twitter @nbrly or via the Neighbourly Facebook page.
*Please note, all photos of volunteers and charity staff in this blog were taken before social distancing measures were introduced.