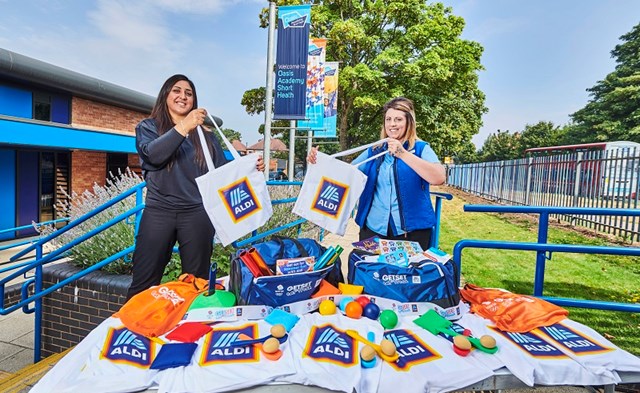 This week we partnered with Aldi UK to support the distribution of 500 summer holiday kits to 10 small charities and community organisations across the UK.
All the charities involved in the scheme offer holiday hunger programmes to children and families during the summer, at a time when up to three million children are at risk of going hungry, so extra provision of both activities and healthy food supplies were key to the packs.
As well as games, activities and healthy recipe cards, the packs included Aldi vouchers so that families can purchase the ingredients to cook them, ensuring that the children have access to healthy, fresh food.
"I am loving seeing the smiles on the kids' faces"
With the games sponsored by Team GB and inspired by Team GB athletes, the packs will help children stay busy and active during the summer holidays too.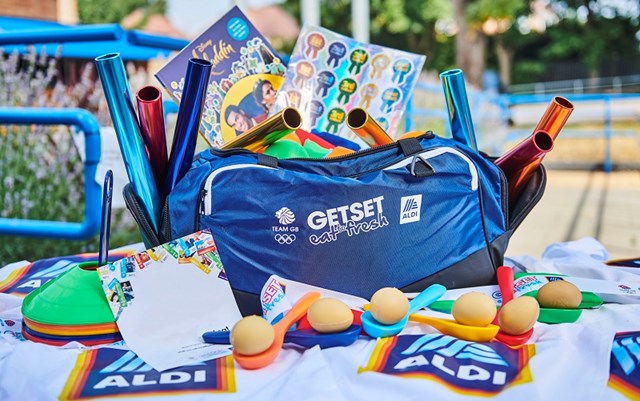 Karen Humble, Chair and Founder of Clifton Community and Family Support group told us: "We began distributing the Aldi packs this week and the families are loving them. Two of the family size kits have already gone out to two large families with five children in each. I feel like Santa in summer and am loving seeing the smiles on the kids' faces."
Pam Atwal (pictured above), the Designated Safeguarded and Community Lead at Oasis Community Hub Short Heath, added: "We're seeing more and more families turning to us for support during the school holidays and Aldi's Holiday Kits will help us provide the support these families and children need."
Fritz Walleczek, Managing Director of Corporate Responsibility at Aldi UK, said: "To help families across the UK, we have worked with our charity partner, Neighbourly and Team GB to create Holiday Kits that are designed to provide kids with something fun to do at home, as well as food vouchers and recipes to help out with the cost of a weekly shop."
Aldi UK has already donated over 7.9 million meals to over 2,300 charities through the Neighbourly platform since early 2019 and we're proud to be working with them on this new and important initiative, working together to tackle the holiday hunger and inequalities faced by children and families across the UK.