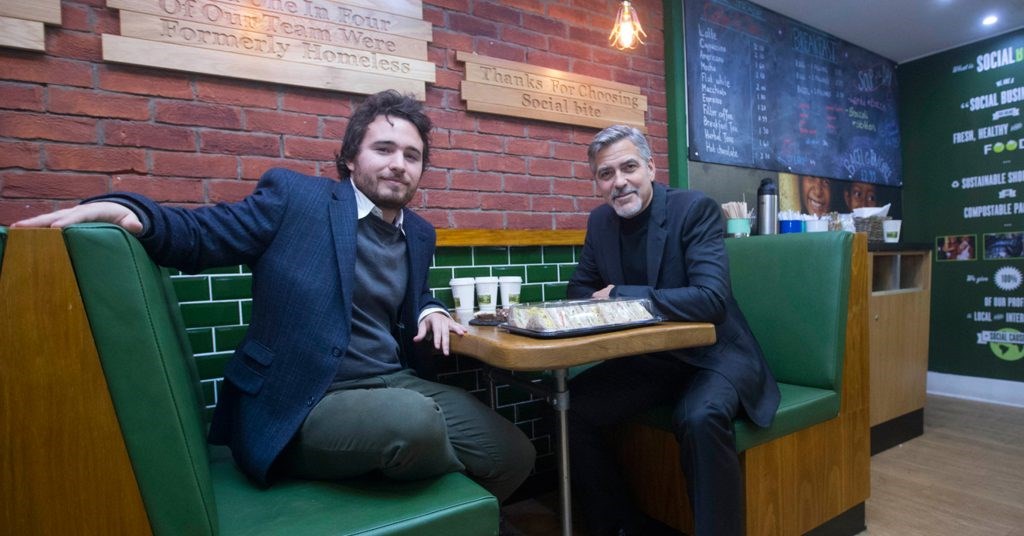 Photo taken from www.bbcamerica.com Photo by Jeff Holmes
After a quick conversation, we decided to put together a selection of blogs and videos covering a different small-charity topic each day. Today is all about celebrating small charities doing unique and wonderful things that you may not have heard of before. I've put together a list of six charities that I feel are unique and deserve a little more attention for the amazing work that they do.
- -
1. Social Bite
"Good food for a good cause" is the strap line that this Scottish charity uses. Social Bite is a Coffee and Sandwich shop, established in all major Scottish cities. They put 100% of profits into good causes such as helping the homeless and running social projects in their coffee shops. It's an incredible project  - they're reinventing charity and you could even say they are reinventing business. Take a look at their website and have a read of how they came about, it's pretty fascinating!
www.social-bite.co.uk
2. Free Cakes For Kids
I absolutely love this idea, and it's one of the most heartwarming causes I've come across.These guys have one simple, yet important goal which is to provide free cakes for special occasions - made 100% by volunteers and given to children who might not otherwise receive one. Every child deserves to feel special every once in a while, yet a lot of kids don't experience this privilege. Free Cakes For Kids was founded in 2008 by Henriette Lundgren and has grown to almost 60 groups of volunteers across the country. So if you're a keen cake-maker needing a reason to whip up endless streams of baked goods, then take a look at their website and get involved!
www.freecakesforkids.org.uk
3. The K9 Project
This one brings a tear to my eye every time. The K9 Project is about partnership, helping people with mental health by pairing them up with a canine companion. At neighbourly, we found the project so fascinating we spent some time with them to put together this short video. You can watch it below but be warned, your eyes staying dry isn't very likely.
www.thek9project.co.uk
4. The Bumblebee Conservation Trust
The fate of the humble bumblebee has been a topic of concern for a while now. They contribute so much to our eco-system that it's believed (and for good reason) that their demise would hold severe consequences to our planet. This charity aims to raise awareness of this and works to conserve the life of bees, whether a rare or abundant species.
www.bumblebeeconservation.org
5. Children's Food Trust
The people at the Children's Food Trust have a simple yet important mission - to get children eating well. They focus on providing information and skills to parents and the kids themselves to cook well and eat healthier foods. Aiming to give confidence in cooking from scratch and helping families make better food choices is absolutely key, and in a world where we are looking for easy options, providing people with the right tools to cook and eat better foods is a priceless thing. Watch the video to hear from them why this is so important.
www.childrensfoodtrust.org.uk
6. The Landmark Trust
Personally, this is one of my favourite charities I've discovered in recent times, I think mainly because they provide something special to the landscapes of the UK and that resonates with me. The Landmark Trust rescue important and historical buildings across the country and, whilst staying true to the buildings that are recovered, they then renovate them into holiday accommodation. This is such a great way to keep the history of these buildings alive, whilst providing a purpose to people and families that love to escape for an adventure. Take a peek at the video below to learn a little more about the cause.
www.landmarktrust.org.uk
- -
So that's my list of six great small charities that deserve a shout-out this week - and in future weeks. Remember, it's important to shout about the charities that need our help and social media makes it so easy to raise awareness. So post, tumble, tweet, pin and snap away in honour of these causes!
-Matt Aldus |
Social Content Manager