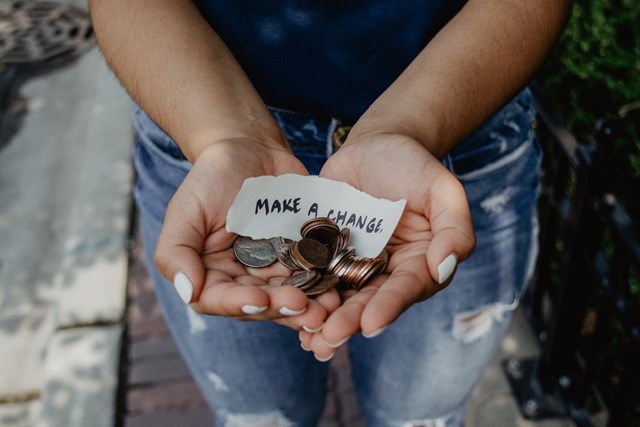 Platforms like Virgin Money Giving have offered millions of charitable organisations a simple means to create fundraising campaigns and help supporters rally friends behind their cause.
But with Virgin Money Giving set to close at the end of November, many non-profits have been investigating alternatives to easily and safely raise vital funds and build a more diverse fundraising portfolio.
Fundraising can be hard work - which can make finding tools to help plug the gap seem overwhelming - particularly for small charities with less resources or groups without registered-charity status.
What does Neighbourly offer good causes and charities?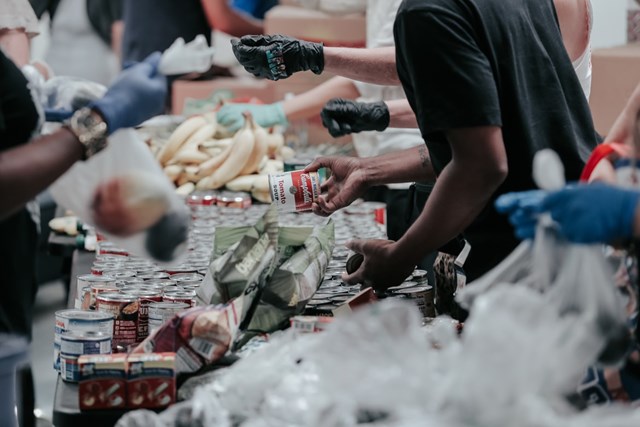 Neighbourly's key offering for small charities and community groups comes in the form of its corporate partnerships. Neighbourly matches donations of volunteer time, surplus goods and financial grants with causes that can benefit.
The platform also offers a fundraising tool for registered charities, whereby the charity can set up a fundraising pot (or pots) and encourage supporters to donate by promoting the pot through their digital and offline channels. Neighbourly charges a small transaction fee equal to 5% of the gross donation, exclusive of any Gift Aid declaration, which covers the cost of running the service, with any residual funds going directly back into the Neighbourly Foundation charity to support Neighbourly good causes.
The Neighbourly platform itself is completely free to use for good causes and is home to a community of over 18,000 small charities and community groups across the UK and Ireland. By registering on the platform, good causes have the opportunity to:
Apply for grant funding from corporate partners throughout the year through simple and quick online application forms. Neighbourly's corporate grant programmes support causes with everything from tackling food poverty to improving community spaces and running climate and greening projects.
Collect and redistribute surplus food and products - including fresh and dry/packaged food from local supermarkets as well as items like books and laptops. The average good cause offering a food service saves £3325 per year by collecting surplus food through Neighbourly - so it's a great way to diversify support to your good cause.
Receive help with key projects through corporate volunteer programmes, which can be skills-based or practical help, delivered remotely or in-person. Good causes have received help with everything from mentoring, befriending and training to practical assistance with renovations, gardening and more.
Charities and community organisations can join Neighbourly here.
Branching out
Below we've listed four further fundraising platforms to suit small charities and community groups that include everything from easy-to-use fundraising pages to tools that can help diversify fundraising too.
The saying goes, don't put all your eggs in one basket. So it's useful to consider supplementary options in order to maximise fundraising and support.
Givey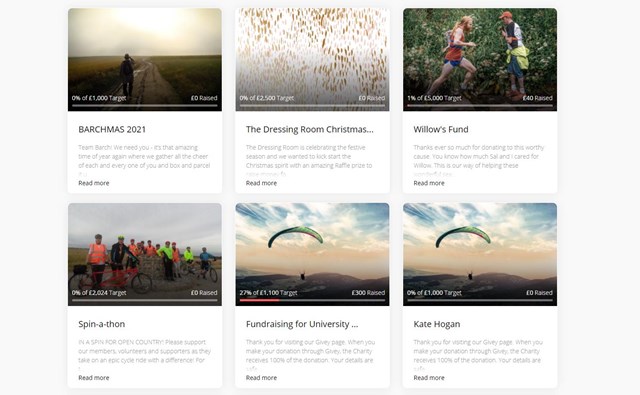 Givey has been designed specifically for small charities and good causes - which represent 95% of all types of charity in the UK yet receive just 6.6% of donations.
With that, it is deliberately clean and simple to use for the purpose of setting up secure fundraising pages. As with most fundraising platforms, there is a small transaction fee associated with donations. With Givey, however, the fee is charged to donors - meaning 100% of their donation goes to the charity or cause.
Registered charities, CICs and community groups can set up a page using Givey - with the platform also offering additional means for regular promotion and updates - both digitally and at a local level.
Just Giving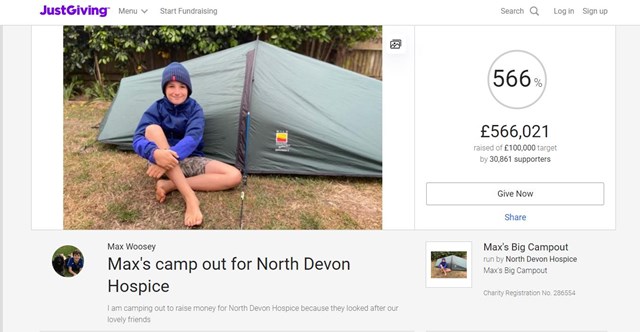 For those looking for something close to Virgin Money Giving, Just Giving is one of the most popular platforms for setting up fundraising pages online - for charities, individuals, nonprofits and community causes.
Just Giving is a profit making business, however it does not charge charities and good causes to use the platform. That said, there is a small transaction fee per donation - and an additional small fee for registered charities receiving gift aid through the platform.
Just Giving is simple, secure and used by millions of people - a strong option for fundraising - particularly when used in combination with other tools.
BOPP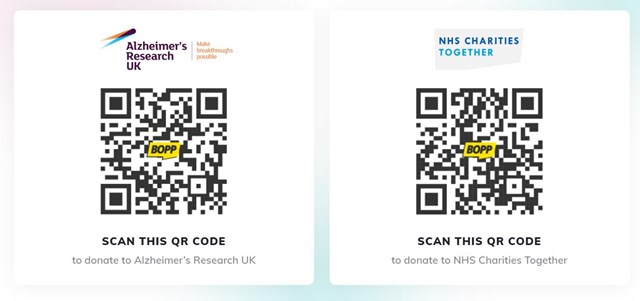 BOPP offers a more alternative selection of tools via a mobile app that can allow causes to branch out and try new methods for fundraising, such as:
Creation of QR codes that can be added to posters to allow people to easily donate

BOPP paylinks that can be sent online or via messaging apps to raise funds

Instant, secure payment following donation

Ability for donors to set up regular donations (e.g. monthly)
Charities and causes can get a free 30 day trial of BOPP to see if it works for them - after which they can opt for a £10/month subscription or 'pay as you go' model which charges a 5% fee per donation.
Kickstarter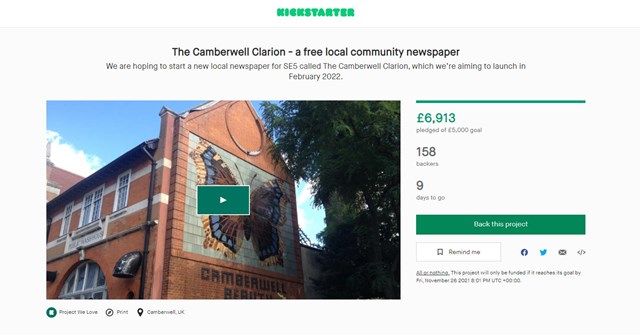 B Corp certified platform, Kickstarter has a particular mission - to boost and support the creative sector - from food to music and art.
Like Neighbourly, also a certified B Corp, Kickstarter's certification means they are legally required to consider the impact of their decisions on their workers, customers, suppliers, community, and the environment.
Kickstarter works by offering a platform to help people reach their financial goal for a project or business idea - with 'backers' being offered rewards for supporting the project. This can be as simple as a commemorative t-shirt or having their name on a mural wall of supporters.
Community-oriented projects that have been fully backed on Kickstarter have ranged from a community participation film to a free outdoor library box and a community street art and dance festival.
Whilst not suitable for all types of causes and projects, Kickstarter could be a solution for causes looking to launch social-good projects and spaces that need a kickstart to get going or one-off events that rely on external funding and support from the community to run.
Please note, none of the information in this blog constitutes financial advice. To stay up to date with Neighbourly news and blogs, follow us on LinkedIn and Twitter.