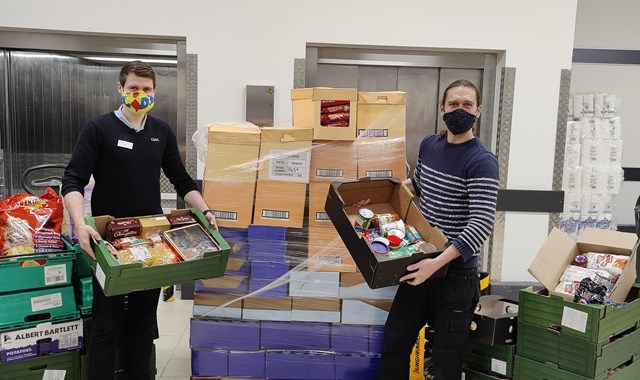 Throughout November and early December 2020, customers at Lidl donated 300,000 items of food, including rice, tinned fish and more to local food banks as part of the supermarket chain's Tackling Hunger campaign.
During the campaign, Lidl stores were matched with a food bank or community cause local to them, with customers able to donate the cost of an item of food by scanning a Tackling Hunger leaflet at the store checkout. Every donation was matched by Lidl, doubling the amount of food donated.
Leaflets, which were available at the store entrance and tills, were available for anything from a packet of cereal at £1.09, to tinned fish at £2.45 or a bag of rice at 85p - making it easier than ever for customers to donate to those in need in their local communities.
"Our Local Pantry is helping feed our 390 member households and their families in Llanrumney, East Cardiff"
One of the charities to benefit was community and education hub Llanrumney Hall Community Trust, whose volunteers collected the donated food last week from Lidl Cardiff Llandaff.
Sam Holt of Llanrumney Hall Community Trust said: "Llanrumney Hall Pantry would like to thank Lidl for their contribution through their Lidl Tackling Hunger campaign in support of our Local Pantry which is helping feed our 390 member households and their families living in Llanrumney, East Cardiff.
"The donation will help our Pantry widen the range of items available to our community to pick from in their weekly shop."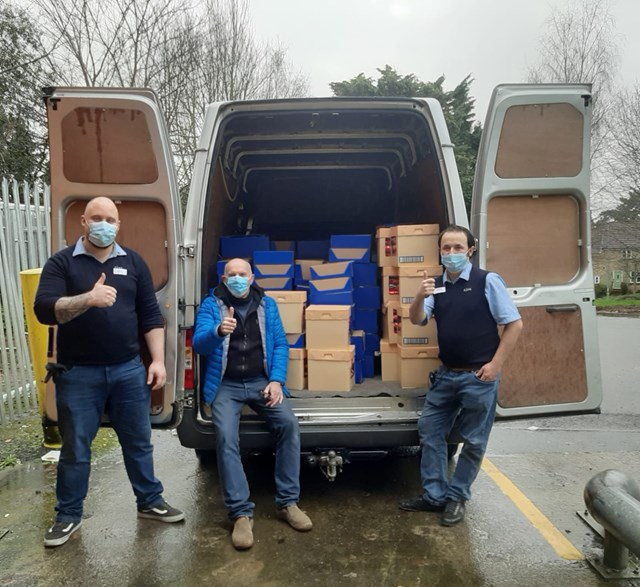 Fair Frome, a charity that works to alleviate the effects of poverty in its local community, were also able to benefit from the campaign through their partnership with Lidl Frome.
"[The donations] will help us reach even more people during these very difficult times"
Chair of Trustees Bob Ashford (pictured above with the donations) said: "Thank you so much to Lidl and their customers for their very generous donation of food totalling 858kg from the Tackling Food Poverty Campaign.
"This will help us reach even more people during these very difficult times. We are delivering some of the food directly to schools today to help families in need."
Ongoing support
Lidl's Tackling Hunger campaign launched alongside its regular Feed It Back programme - which has seen almost 7 million meals worth of surplus food donated to local good causes since it began in 2017.
Whilst the Tackling Hunger leaflet scheme came to an end in December, anyone who would like to make a £3 donation to the campaign can still do so by texting 'Food' to 70007. You can also donate directly to the Neighbourly Foundation, with all donations going to participating food charities tackling hunger on a local level.
For charities and community groups interested in finding more about collecting surplus food from their local Lidl, please email food@neighbourly.com.
If you're a business that's looking to donate surplus food or surplus products to our network of local charities, find out more on the Neighbourly Product Surplus page.