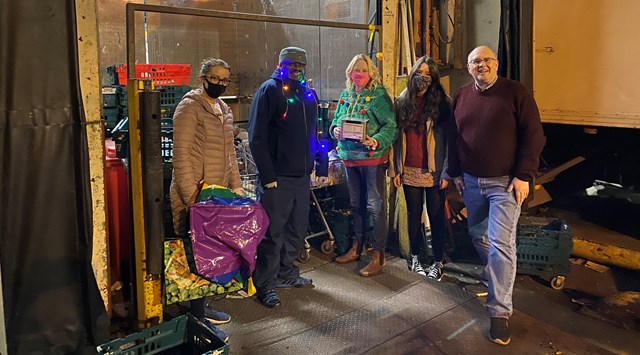 This year, the Neighbourly platform has recorded 2 million meals donated to local good causes in the lead up to Christmas and New Year.
Through our partnerships with Marks and Spencer, Aldi and Lidl, over 2,000 local good causes collected a total of over 800 tonnes of food in just two short weeks, distributing it to thousands of families, vulnerable people and those facing additional hardships this winter.
"When good people come together they can make a huge difference"
Charities like East Belfast Mission, whose volunteers collected donations from M&S on Christmas Eve - distributing it to over 50 families in East Belfast.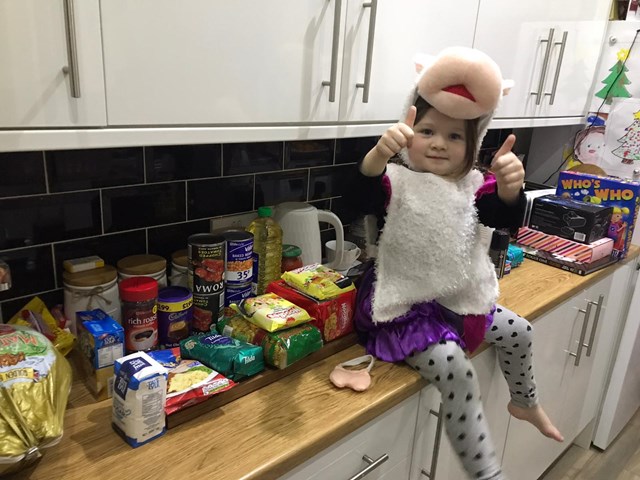 Plus, community groups like Preston United whose volunteers delivered boxes full of festive goodies to those in need - including the ingredients to make a full Christmas dinner.
They said on Twitter: "This year has been very difficult but when good people come together they can make a huge difference. Thank you for the support for our Christmas Surprise, which helped so many families in need across Preston."
Even the days between Christmas and New Year, volunteers at Rehoboth Community Outreach Club were still out distributing food and supplies to the most vulnerable.
They told us on Twitter: "We are out doing drop-offs to local homeless hostels and vulnerable in our community, providing for those in need in South East London. A massive thanks to Neighbourly and Marks and Spencer for their donations over the Christmas holidays."
Feeding the nation
These examples represent just three of the many thousands of good causes making a huge impact in local communities across the UK and Ireland.
It's been an incredibly tough year for local good causes looking after the vulnerable in our community - with many more people struggling through the pandemic to afford basic essentials such as food and toiletries, let alone Christmas treats for themselves and their families.
But businesses like M&S, Lidl and Aldi are continually recognising the difference they can make in their local communities through surplus donations, volunteering and fundraising programmes.
Whilst Christmas and the festive season is an important time for sharing and giving, it's not the only time people need support. As we continue through the winter months and into a third national lockdown, it's anticipated that more and more people will face hunger and deprivation - needing the support of community groups and food banks to survive.
That's why we're continuing to work with our partners in 2021 to develop new programmes to support good causes, so they can continue to work on what's most important to their communities and offer much needed support to those that need it.
To stay up-to-date on our latest news, follow us on Twitter @nrbly or via the Neighbourly LinkedIn Page.